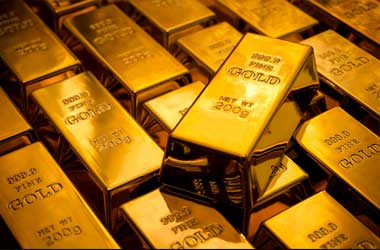 Gold has always been a valuable commodity but over the past few weeks were not that great. Many have blamed this drop due to a drop in the US labor market. However, it is currently experiencing a recovery from a six-week low. Currently, April gold futures are set at $1,299.90 an ounce. Experts predict that there is a chance that it could go above $1,300 an ounce.
The slow growth for gold is the result of bad economic news from all over the globe. While the US posted weaker labor numbers, China reported weak trade and Germany revealed manufacturing data that disappointed many people.
It doesn't help that the European Central Bank has downgraded its European growth forecast for 2019. Currently, it is expected that Europe's economy will grow at only 1.1 percent when compared to the earlier expectations of 1.7 percent.
In a statement, Maxwell Gold, Aberdeen Standard Investments' director of investment strategy, said
It's what you would expect in the late stages of a business cycle. I expect that we will continue to see counter-cyclical demand for gold to pick up.
Many experts are optimistic about gold prospects since tough times usually result in gold becoming an asset to hide value in. A lot of people will be looking at how the European Central Bank is acting and make a decision on what stocks to invest in. This degree of uncertainty is good for gold since people will want to shelter their assets.
US Dollar Losing Strength
Gold is getting its shine again as the US dollar is expected to face tough times. Currently, the dollar is staying solid but many currency analysts say the dollar will soon lose its punch. Its current strength is mainly because many central banks are hoping to boost their respective economies.  
After the current volatility of the market, experts suggest that even more uncertainty will come in and the US dollar will weaken. Being the only other option left, gold will most likely be the last shelter in the coming economic storm. Experts agree though that pretty soon the US dollar will see a cap on prices and gold prices will start going up.
The only risk to gold is inflation. With wages growing, a chance for a rate hike is looming from the US. Negative data will push up gold prices higher. This is the perfect time for gold investors to jump in, as gold analysts predict a potential growth spurt in value which could take place as early as June.