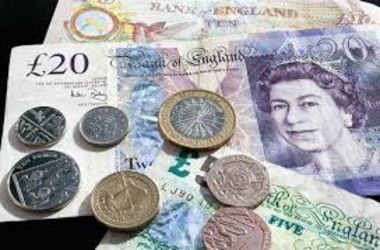 When U.S. retail sales numbers came out and they were much lower than expected, the Dollar got stronger and stocks went down. Retail sales in the US fell 1.0% from February to March, which was worse than the expected 0.4% drop and shows that the U.S. economy will grow more slowly than expected.
In recent weeks, when bad economic news comes out, the Dollar usually goes down because people think it makes it more likely that the Federal Reserve will cut interest rates later in the year. Even though the foreign exchange market is known for being very unstable, the Dollar went up after today's weak data.
When you look at the graphs, you can see that the Dollar went up as the S&P 500 stock market went down. This shows that the Dollar was seen as a safe shelter. People think that a slowdown is bad for US stocks, which makes the Dollar stronger.
After the figures came out, the exchange rate between the Pound and the Dollar went down by 0.40 percent, to 1.2474. The exchange rate between the Euro and the Dollar fell from its highest point in a year to 1.1030.
According to Joe Manimbo, Senior Market Analyst at Convera, the dollar could get a boost as a safe haven if the data make people less willing to take risks and cause wider worries about global growth.
As contracts are closed following the currency's third week in a row of losses, Ryan Brandham, Head of Global Capital Markets for North America at Validus Risk Management, thinks that the Dollar may be attracting buyers.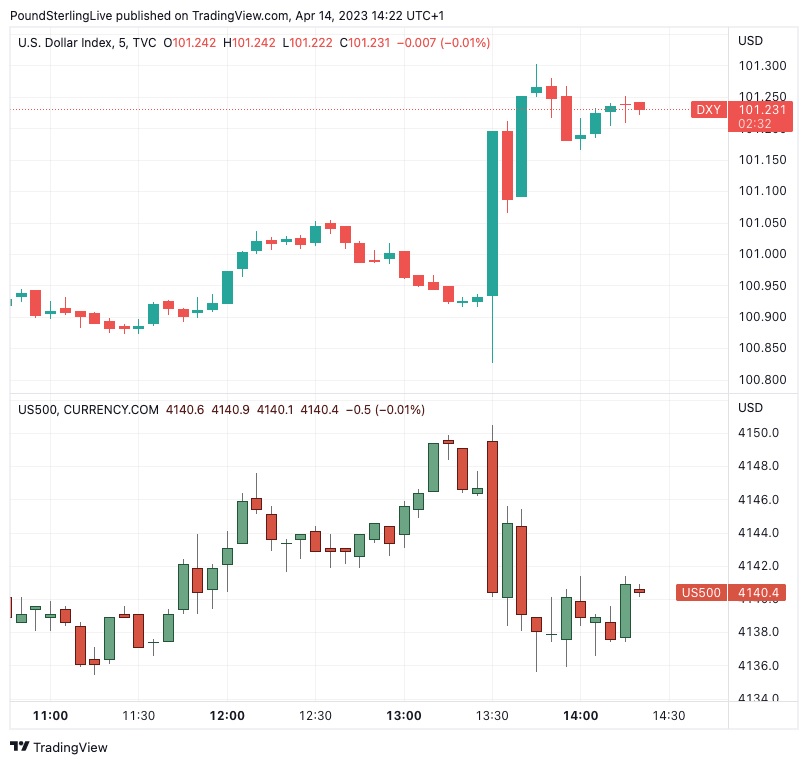 "Excluding cars, petrol and the control group, the numbers were better than expected, which could make it hard for the market to react and figure out what to do over the weekend," he says.
Without gas and cars, retail sales fell 0.3% in March, while core retail sales fell 0.8%, which was more than double the 0.3% drop that was predicted. Analysts at BNP Paribas say that the U.S. Dollar is now set to go down for a long time.
Calvin Tse, Head of Americas Macro Strategy at BNP Paribas Securities Corp, says that even if there was a global risk-off event, safe-haven demand would not be enough to make the USD stronger.
Tse says that the USD went backwards in March as data started to show that the US economy was slowing down. This caused US real yields to go down and yield curve pressures to get worse.
When combined with positive yields outside the U.S. and a more hawkish European Central Bank (ECB), this should encourage European and Japanese investors, who have put most of their money into US assets over the past decade, to bring their money back home.
Tse also said, "This backs up our long-held theory that the USD is about to start a long-term decline."