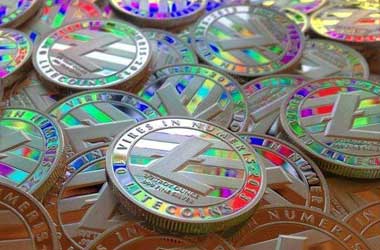 Digital currency Litecoin has been listed in Coinbase's GDAX exchange, which is the U.S.-based exchange for digital currency trading. The move, which has been on the anvil for long, resulted in the currency's price rising by almost 10 percent.
Created by Charlie Lee, Litecoin was launched in 2011. Litecoin has been dubbed as the silver to bitcoin's gold, designed to play a secondary role to bitcoin which is the preeminent digital currency. The critical difference between the two is that while bitcoin takes around 10 minutes to generate a block, litecoin takes only 2.5 minutes.
The algorithm used to mine the two is also different, which has implications on its value. As of now, Litecoin is the fourth largest currency by market cap.
Litecoin Association
The exchange had confirmed in late May that it would be adding Litecoin (LTC). The listing comprised two currency pairs LTC/USD and LTC/BTC. While the upward movement of the currency's price was noticeable, many industry experts have said that it is most likely to be just temporary in nature.
Petar Zivkovkski, director of operators for leveraged bitcoin trading platform Whaleclub, said that the listing did nothing to enhance the fundamentals of the currency. In a statement, Petar Zivkovkski said
The fact that GDAX added the pair to trade has given it temporary bullishness, but unfortunately we do not see this lasting unless some other catalyst provokes a sustained trend
Arthur Hayes, CEO of leverage bitcoin trading platform BitMEX was of a similar opinion saying that the price move was a just a reaction to being listed in the exchange. The price movement of the currency in the next few weeks will be keenly monitored but most traders are not expecting the currency to hold on to its gains.
Currently one litecoin (LTC) is valued roughly at $3.66, which is close to 40 percent below its high this year which was back in mid-June when it went to $5.95. The current value of one bitcoin is in the range of $570. Litecoin has been struggling to find relevance and grow its market. It was highest in value in late 2013 during the bitcoin boom, priced then at $48 but has since then not been able to gain a lot of momentum.
A few market operators have said that the listing in GDAX was prompted by the exchange wanting to have additional currencies to complement bitcoin, while others have said that it might have been done due to trader interest in the currency.