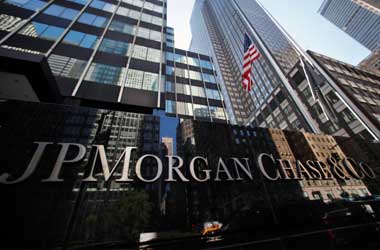 JPMorgan recently announced that it is planning to widen its use of its Interbank Information Network (IIN). As the banking industry's leading blockchain technology, IIN was intended to help share information on an open ledger.
In 2018, 75 of the world's biggest banks joined IIN and now JP Morgan plans to use it to help improve its payment processes and encourage its further development.
IIN is already helping out payment processes for a number of leading banks.
One of the main delays to interbank payments is compliance issues and IIN helps resolve them quickly. JP Morgan recognizes this as a big improvement and will continue to focus on improving its blockchain tech as the bank knows that digital payment providers like Revolut and Ripple are making things more competitive when it comes to cross-border-payments.

Blockchain Development Important

Though most of the banking industry has pedaled back from taking the plunge into blockchain tech, JPMorgan seems to be confident in IIN's development. The bank's head of global clearing, John Hunter, says that the bank's development plans are proceeding at a solid pace.

The original 75 banks of the IIN has now grown to 220 banks. Banks have realized the importance of quickly resolving errors during payments for their customers and that's what IIN helps them do. Hunter pointed out that the initial development for IIN was for sanctions screening but JPMorgan has moved on to developing features at the point of settlement.

One of JPMorgan's successes was developing a way to verify payments in real time. The improvement ensured that a payment was going into a valid account which took away the chance that the payment would be rejected later on because of a transaction error.

In a statement, Hunter said
Banks straight through processing rates are in the mid-80s to the mid-90s. It's that gap — the 5 to 20 per cent of payments — that have to be assessed by operations where we're trying to alleviate some of that pain.

The real-time verification isn't fully live as of now. JPMorgan thinks that it will be available by the third quarter of this year for both domestic and international payments. It will be of greater importance for international payments, where a lot of the errors can often happen.

Sandbox Environment

Another use of the IIN that JPMorgan wants to emphasize is its use as a sandbox. Inside the sandbox, fintech companies can use it as a way to test their apps. JPMorgan expects to launch this feature in the third quarter, with developers getting all the features they need for proper testing and development.