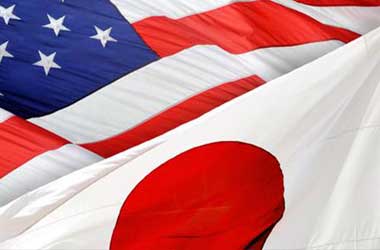 Derivatives trading is a controversial topic right now in a number of countries. While these investments can be pretty profitable, they are also pretty risky and give financial regulators a hard time. Many investors have been exploited by unscrupulous brokers who have conned them by making false promises when it comes to the results they can expect from derivatives trading.

America and Japan are two of the latest countries to increase monitoring of derivatives trading. The US Commodity Futures Trading Commission (CFTC) and the Japan Financial Services Agency (JFSA) have confirmed that they will work to cross-monitoring derivatives trading venues in both countries. 

This will prove to be a plus for legitimate firms who have operations in both countries as there are less hoops for them to go through. If a firm has passed the requirements for one agency, they don't have to go through the entire process again. The CFTC confirmed an exemption for certain derivatives trading facilities from registering as Swap Execution Facilities (SEF) in the US. These facilities are already regulated by the JFSA so there was no need to go through the process again.

The JFSA announced that it would be aiming to make the authorization process for Authorized Electronic Over-the-Counter Derivatives Transactions easier for firms that already have been for approved by the CFTC. The main reason behind the move is that most of the firms who have already passed the CFTC requirements would already pass the JFSA's process. Adding another layer of verification would just be a waste of time. 

In a statement, Toshihide Endo, JFSA's commissioner, said
Last month, G20 Leaders declared in Osaka that they welcomed the work on market fragmentation, and would address its unintended, negative effects, including through regulatory and supervisory cooperation. We will continue to strengthen our regulatory and supervisory cooperation with overseas authorities.

CFTC Exemptions

The CFTC's power to allow for exemptions for the SEF registration rules is usually only applicable when a firm is already being subjected to supervision by comparable agencies. While this usually refers to other domestic regulatory agencies like the SEC, it looks like the CFTC felt that the Japanese requirements were strict enough.

According to CFTC Chairman J. Christopher Giancarlo, these arrangements allow for better cross-border activities supporting global trade in the market. Giancarlo stated that the cooperation of regulators across the globe is necessary for the continued financial stability of the global market.