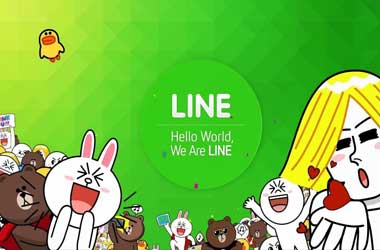 Line is best known as Japan's largest messaging app. However, the developers LINE have bigger plans and would like to turn it into a payment app.
Reports say that the LINE app is close to getting a license from Japan's Financial Services Agency (FSA). This would allow it to operate a crypto exchange in the country.
Sources say that the app will receive the license before the end of the month – which means the app could start offering exchange services in just a few weeks.
There are already some hints of what LINE users can expect. The planned name for the new crypto exchange is Bitmax and that it will be made available to all LINE users in Japan. This is a big market since the current count is at 80 million. With access to this app, users will be able to buy and sell major crypto currencies with ease. The app will deal in major crypto currencies like Bitcoin and the company's own Link token.

This may seem like a big jump for a messaging company but this is not the first time that LINE has built a crypto exchange. Currently, it has one in Singapore called BitBox. It launched last year and is supposed to work for global users. Line is expected to use the same back-end technology for their new BitMax operations.

To operate in Japan, it is mandatory to apply for a crypto license. Starting a new exchange specifically for the Japanese market is a good move. Currently, BitBox is not a big earner for the company since it only generates around $2 million in trade volume every 24 hours. Opening up BitMax can be a big boost, especially since the company is based out of Japan.

More Financial Services

LINE seems to be planning to go all-in its expansion into the financial services sector. Besides getting an exchange license, it also plans to get a separate banking license in Japan. This will give the company the ability to integrate its crypto exchange business with general financial services. This can facilitate online shopping, bills payment and more.

LINE also has other plans in the pipeline which was revealed by co-Chief Executive Officer Shin Jung-ho. The company is planning to launch stock brokerage operations in Japan. This will happen later this year and will be done in partnership with Nomura Holding. Additionally, LINE is thinking of offering banking services in 2020, this time in partnership with the Mizuho Financial Group.