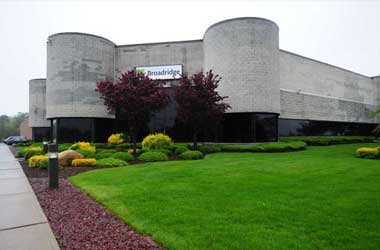 Investor communication solutions provider Broadridge Financial Solutions, Inc. (BR) reported a rise in the fiscal 2016 fourth-quarter revenue and earnings, compared to the similar period last year. However, the Q4 earnings and revenue respectively met and missed the analysts' expectations. The share price still recorded a 12-month high of $70.15 on the basis of a y-o- y increase in the revenue and earnings. Considering the outlook for the fiscal 2017, we believe that the stock would remain bullish in the first-quarter. The stock ended Friday's trading session at $68.48, down $0.64 or 0.93% from the prior close.
The Lake Success, New York-based company reported fourth-quarter revenue of $974.50 million, up from $929.60 million in the similar period last year. The fourth-quarter revenue missed the Zacks estimate of $994 million.
Broadridge Advisor Solutions
The Investor Communication Solutions division reported an increase in the fourth-quarter revenue to $262 million, from $246 million in the fourth-quarter of 2015. The Global Technology and Operations division's revenue climbed to $35.5 million, from $28.6 million in the prior year.
The company, which provides proxy process solutions in 110 countries, posted Q4 2016 net earnings of $170.1 million, compared to $165.9 million in the Q4 2015. On a per share basis, the company reported earnings of $1.40, against $1.35 per share in the fourth-quarter of 2015. The fourth-quarter non-GAAP earnings of $174.6 million or $1.45 per share were in line with the analysts' estimates and higher than $171.5 million or $1.40 per share reported last year.
For fiscal 2017, Broadridge anticipates the revenue to be 43% to 45% higher than the prior fiscal year's revenue. The recurring revenue growth is expected in the range of 29% to 31%. The GAAP earnings per share growth is forecasted to be between 9% and 14%, while the non-GAAP earnings growth is expected in the range of 12% to 17%.
Broadridge also anticipates free cash flow to be between $350 million and $400 million in the full year 2017. The company also declared a quarterly dividend of $0.33 per share, payable on October 1, 2016.
For nearly a month, the stock was consolidating at 68 levels. The chart reveals major support for the stock at 65. Barring once, for the past six months, the stochastic indicator has been moving in the extremely bullish zone characterized by a reading of 90 to 100. Only when the indicator forms a lower high, we can expect a change in the bullish scenario.
So, binary trading a one touch call option would be the wisest choice at this point in time. A strike price of $75 or lower and a contract expiry date around the 15th of September would complement the recommended trade.