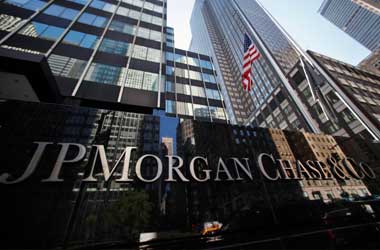 The foreign exchange market is growing at a rapid pace as more investors are getting involved in the lucrative FX market. One of the reasons for this growth is due to the use of machine learning tools that allow for quicker trades across different time zones. The idea behind forex trading is quick shifts in monetary value creating profit for shrewd traders. 

With automation, many forex traders use algorithms to allow them to trade at lightning speed. Algorithms are nothing but fancy equations that keep evolving as better and faster equations get introduced into the market. The current set of algorithms being used in the market have gone through several iterations already. Some of the modern algorithms take into account Time-Weighted Average Price (TWAP) and volume-weighted average price (VWAP). 

JPMorgan is ready to debut a new set of algorithms that will help its clients stay competitive in the FX market. JPMorgan's new generation of algorithms take pride in the fact that they use deep neutral networks for execution. The goal is to use machine learning process and forex algorithms to formulate a consistent execution strategy for forex trades.

JPMorgan's Head of Macro eCommerce Chi Nzelu points out that the use of machine learning is a great way to optimise the trading behaviour of the algorithms. The network is fed simulated data from a wide variety of market situations and conditions. The network then determines what would be the best order placement and optimal way to execute it, with a minimal effect on the market.

Though the process is currently available for only select strategies, JPMorgan hopes that it will be able to create an algorithm that can use all of the data made available to JPMorgan clients to formulate improvements to executions strategies.

Reinforcement Learning Use

The team behind the algorithm used reinforcement learning to beef up the current tool. This may sound familiar since it was the same approach used by Google's AI team DeepMind when they set out to create the AlphaGo software program. 

JPMorgan points out that reinforcement learning has created an algorithm that has better logical capacities than most of the others on the market. It approaches trades from a completely different angle unlike those algorithms that are programmed by humans or use rulesets. The program literally learns from its mistakes and users will see a notable bump in performance as the algorithm continues its operations. These new algorithms are slowly but surely gaining prominence in the FX market and is expected to make a significant impact in the months to come.