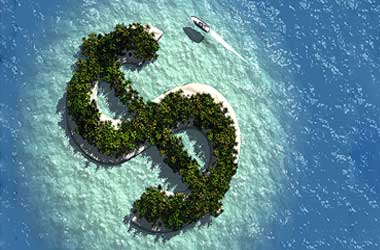 Leading UK charity Oxfam has put together a letter based on feedback from over 300 of the top economists and sent it to world leaders urging them to do away with tax havens as they propagate income inequality. The group of economists includes many luminaries including inequality expert Thomas Piketty, the 2015 Nobel Prize winner for economics Angus Deaton, and Cambridge economist Ha-Joon Chang.
The letter has been sent to coincide with the UK Government's anti-corruption summit being held in London this month which will see the participation of leaders from over 40 countries as well as representatives from institutions like the IMF and the World Bank.
Oxfam GB
In a statement, the economists said,
We urge you to use this month's anti-corruption summit in London to make significant moves towards ending the era of tax havens. The existence of tax havens does not add to overall global wealth or well-being; they serve no useful economic purpose. Whilst these jurisdictions undoubtedly benefit some rich individuals and multinational corporations, this benefit is at the expense of others, and they therefore serve to increase inequality.
According the signatories of the letter, poorer countries suffer the most by tax evasion losing almost $170 billion a year as a result. The group has in particular singled out the UK government, asking it to take corrective action since the majority of tax havens come under its jurisdiction. According to Oxfam, over 50 percent of the shell companies created by Mossack Fonseca, the law firm named in the Panama Papers was set up in British Overseas Territories like the British Virgin Islands.
According to another signatory Jeffrey Sachs, director of Columbia University's Earth Institute and an adviser to UN Secretary General Ban Ki-moon such tax havens do not come up on their own but through the deliberate efforts of key nations such as the UK or the U.S. who work in collusion with financial and legal firms.
The letter calls for series of measures to remove the secrecy around these tax havens, such as global agreements for public country by country reporting, and governments disclosing data on actual beneficiary owners of companies and trusts.
Development charity One has suggested that a fair play standard be adopted by world leaders in the summit to address the problem of tax havens, which it says costs developing countries $1 trillion dollars a year, money which could have been used to fight poverty. The charity is suggesting measures such as public disclosure of tax payers, registers of company ownership, transparency in government procurement.
Five European countries including the UK, Germany, Spain, Italy and France agreed last year to share data such as ownership registers to counter tax evasion but only the UK has committed to making the information public.