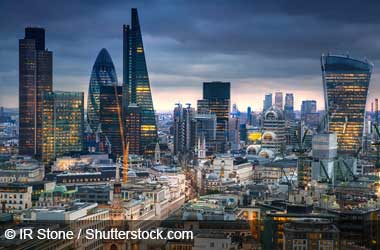 London has long been a major financial center. For years, this was to the advantage of various clearinghouses that participated in the trading industry since it was the prime spot for trading between the US, the EU, and the rest of the world.

However, Brexit is poised to bring in several changes and this possibility has already caused some disruption in the market.
To lessen the potential devastation, clearing houses in the UK have been given an extension so that they can clear things up before they formally leave the European market.
London is the hub for swaps clearing worldwide because of its position and easy access to markets. This produced a €640 trillion market. But when the UK leaves the EU, clearing houses will be locked out of one of the biggest markets out there. Currently, Brexit is scheduled for February 2020 after the extension request. However, clearing houses will not have to worry about this deadline as they are likely to get an additional 12 months to finalize everything.

ProductiehuisEU
This eliminates much of the uncertainty that they were worried about since it does give the clearing houses time to move their operations and try different options. This extra time extension prevents a sudden shutdown as many financial experts feared. Given the current state of EU regulations, clearing houses would have been forced to default on the various deals that they were part of, if they did not get this 12 month extension.

The extension has been welcomed as clearing houses were not fully prepared to deal with all of the ramifications surrounding Brexit and a forceful departure would have been a catastrophe in financial terms and may have caused another global financial crisis.

Potential Options

It will be hard for clearing houses to leave London and adapt to new regulations. However, various clearing houses like LCH, ICE Clear Europe, and LME Clear have to consider the big picture and being locked into London would stop them from having access to the many profitable markets in the EU.

This is why the Bank of England and the European Central Bank have both been taking steps to alleviate the potential lack of clearing houses. The clearing houses themselves have moved to other major financial centers such as Frankfurt.

With current regulations, no European company can use non-EU based clearing houses unless they have the stamp of approval from Brussels. With Brexit, any clearing house in the UK will be left high and dry.