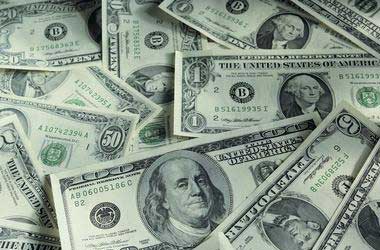 In the European session on Friday, the US dollar rose versus its main rivals as European markets sank on increasing concerns of a recession in the aftermath of a speedier policy tightening by major central banks to combat skyrocketing inflation. Dollar strength versus the euro and the pound continued to rise, reaching more than two-week highs of 1.0485 and 1.1976, respectively, after early lows of 1.0485 and 1.1278. Versus the euro, the greenback may reach a goal of 1.02 and a target of 1.18 against the pound.
June's record-breaking inflation in the Eurozone has pushed the European Central Bank to raise interest rates quickly in the coming months. According to the markets, the U.S. Federal Reserve is expected to boost interest rates by 75 basis points again this month.
May's construction expenditure in the United States was unexpectedly lower than projected, according to a data issued by the Commerce Department on Friday. After increasing by 0.8% in April to a revised annual pace of $1.783 trillion, the data shows that construction expenditure fell 0.1% in May to a rate of $1.780 trillion per year.
In contrast to the 0.2% increase initially recorded for the previous month, experts had projected construction expenditure to climb by 0.4%. Spending on public building fell by 0.8 percent to $343.8 billion in the first three months of the year.
Educational building expenditure declined by 0.4% to an annual pace of $78.4 billion, but highway construction spending fell by 2.3% to an annual rate of $98.1 billion. Meanwhile, the Commerce Department reported that private construction expenditure remained essentially flat in May, coming in at an annual pace of $1.436 trillion.
A 0.2% increase in residential construction expenditure was offset by a 0.4% fall in non-residential construction spending, which was at $497.8 billion per year. The Institute for Supply Management issued a report on U.S. manufacturing activity on Friday, revealing that it dropped to its lowest level in two years in June.
Its manufacturing PMI fell to 53.0 in June from 56.1 in May, although a value over 50 indicates that the sector is seeing an uptick in activity. The index was projected to fall to 54.9 points by economists. An unexpectedly large drop in the manufacturing PMI pushed it to its lowest level since June 2020, when it touched 52.4.
According to Timothy R. Fiore, Chair of the ISM Manufacturing Business Survey Committee, "The United States manufacturing sector continues to be propelled, though less so in June, by demand while being held back by supply chain bottlenecks." This statement was made by Mr. Fiore.
The headline index dropped by a larger amount than was anticipated in June as a result of the new orders index falling from 55.1 in May to 49.2 in June. Additionally, the employment index decreased to 47.3 in June from 49.6 in May, which indicates that the number of people employed in the manufacturing sector decreased for the second month in a row. According to comments made by respondents to the Business Survey Committee, "despite the Employment Index falling in May and June, enterprises improved their work on resolving moderate-term labor shortages at all stages of the supply chain," Fiore noted.
The research also indicated that the pricing index decreased to 78.5 in June from 82.2 in May, indicating a further reduction in the rate of price increase in the sector. This was shown by the drop from 82.2 in May. The Institute for Supply Management (ISM) is going to issue its report on the activities in the service sector during the month of June on the Wednesday after next. At this time, it is anticipated that the PMI for the services sector will fall to 55.7 in June, down from 55.9 in May.