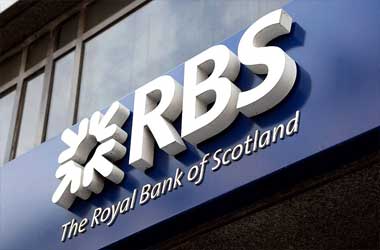 Despite his best efforts, liquor baron Vijay Mallya's troubles are extending to his overseas ventures as well. The Royal Bank Of Scotland (RBS) recently announced that it is planning to withdraw its credit line and other banking services provided to Mallya's European beer company with effect from May 31 2016.
Mallya's United Breweries (UB) operates its international business through its subsidiary Mendocino Brewing Company which is based in California. In Europe, operations are handled by its subsidiary United Breweries International (UK) Ltd and a separate company called Kingfisher Beer Europe Limited (KBEL).
Mendocino which has Mallya as its Chairman is named as the intermediate parent by KBEL in its filings with the registrar of companies in the UK. KBEL has been provided an exclusive license by United Breweries Ltd of India to develop, market and sell Kingfisher Lager in United Kingdom.
India Today
In its latest filing with the US securities regulator, Securities and Exchange Commission(SEC), Mendocino said that RBS has informed KBEL that it will be terminating its relationship as its sole banker from May 31. RBS initially wanted to stop its services from February 29 but has twice provided an extension.
According to disclosures by KBEL, RBS provides it with a revolving credit line of $2.8 million which was issued first in 2005. The credit line has an interest rate of 1.38 percent over the RBS base rate and also includes a service charge of 0.10 percent of each discounted invoice. The amount outstanding on credit line is £538,400 (around $813,900) as of September 30 2015.
The latest setback has comes at a difficult juncture for Mallya. The billionaire liquor baron and his group companies have come under heavy scrutiny after the default of loans estimated to be over Rs. 9,000 crore by his defunct company Kingfisher Airlines. Multiple regulators including Enforcement Directorate (ED), SFIO (Serious Fraud Investigations Office),and Sebi (Securities and Exchange Board of India) have launched probes in Mallya and his finances.
Mendocino's filing has stated that KBEL is working to find alternative options to provide the company with required financial credit and related services. It has acknowledged that in case the company is unable to do so before the termination of RBS's services, its operations will be significantly affected.
Mallya left India in March a few days before an arrest warrant could be issued. A two-member bench of the Supreme Court recently asked him to file an affidavit stating the expected date of his return to India to start a dialogue with the banks over the dues. The government suspended his diplomatic passport last week after he missed repeated summons from the Enforcement Directorate.
Looking to invest in binary options then why not have a peak at the best UK binary brokers where you will find reviews and latest offers.