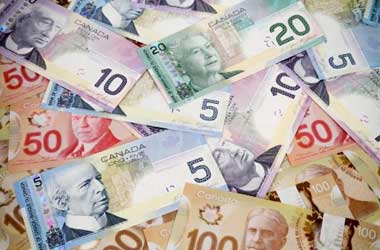 The Canadian dollar had been underperforming this year, but global banking behemoth Goldman Sachs and BMO Capital Markets have suggested buying the currency on the presumption that loonie will outperform its peers in the near to medium-term.
The currency has been sluggish in recent times, performing better than only Japanese yen and Swiss franc in a slight manner. However, considering the anticipated global economic rebound in 2021, backed by systematic launch of Covid-19 vaccine, Goldman Sachs anticipates a reversal of the Canadian dollar's under-performance.
Zach Pandl, Goldman's global co-head of foreign exchange strategy, justified the reason behind the recommendation to purchase loonie:
"Vaccine development appears to be making good progress, consistent with our base case of approval by year-end, and additional headway should further lift cyclical assets as markets price in stronger growth closer to our own expectations. Given our baseline forecasts and our belief that markets have yet to fully price in our constructive outlook, we reiterate our open trade recommendation."
Economists anticipate copper and oil to be major beneficiaries of upcoming year's global economic rebound from the Covid-19 affected year. On this basis, Goldman Sachs analysts anticipate the Australian and Canadian dollars to outperform other currencies.
For the coming year, one of the must-enter trades for the bank is going short on the US dollar against an equally-weighted bouquet comprising of two currencies.
The trade is listed as top priority on the premise that global trade will rebound as pandemic fades due to the launch of a vaccine and without the US-China tariff battle that came ahead of the Covid-19 vaccine.
In general, the victory of Joe Biden is perceived to be less contentious for the US-China trade relations.
Pandl said:
"The policy backdrop should also remain favorable for risky assets as central banks around the world keep rates on hold and continue QE programs, combined with likely additional fiscal stimulus in the US—albeit smaller than expected under a "blue wave" scenario."
Two major factors that might contribute to the US dollar's decline next year are V-shaped global economic recovery and perceived high value of the greenback. The analyst expects the USD/CAD to reach 1.28 in the first half of 2021 and 1.25 by the end of 2021.On the contrary, the GBP/CAD is expected to hit 1.7665 in the first half of 2021 and 1.80 by the end of 2021.
As per the USD/CAD model of BMO Capital Markets, it is not only the medium term view based on comparison of exchange rate with perceived fair value that supports the US dollar sell off.
Greg Anderson, CFA and global head of FX strategy at BMO, explained how to spot a short-selling opportunity "Some of the drift higher in USDCAD can be explained by softness in equity futures and oil prices, but not all. Our rotating financial factor model looks at those items and others. It has fair value in USDCAD at 1.3066, so it views the current level in USDCAD as a bit of an overshoot. If we close where we are now in both spot and fair value, it will kick out a short signal."
The USD/CAD pair ended Friday's trading at 1.3139, implying that it is ideal candidate for going short as per BMO's model, which suggests opening 'short' positions when the market rallies above the comprehended fair value. Likewise, the model recommends closing position when the market moves within "fair value."
In recent times, Canadian dollar has been tracking stock markets that lost prominence when jubilation related to the development of Covid-19 vaccine paved way for worries about logistics issues.
The news of Pfizer's vaccine has come at a time when some top European economies saw sharp rise in daily coronavirus infections. The loonie continues to track the US stock markets and remains heavily affected by changes in risk appetite of investors.