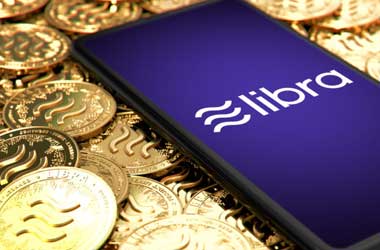 When Facebook announced that it was going to be pushing its Libra cryptocurrency, governments across the world put Libra under immense scrutiny. Libra has faced opposition in a number of countries and the latest country to oppose Libra is France.

The French government has announced that they will be officially blocking the development of Libra in Europe.
According to the French finance minister, Bruno Le Maire, the government will be doing its best to stop development of Libra until all concerns of about consumer risk and monetary sovereignty are addressed by Facebook.
Increasing Opposition

The world first learned about Libra back in June 2019. Since then, the world's governments have been doing their best to stymie development. This is mainly because of the disruptive power that Libra represents. Some experts say that if Libra does get released, the world economy will soon be in the control of the big businesses behind Libra and not the central banks of countries of the world. Under such a threat, world governments have had to take stern action.

Besides being a major threat to global economic stability, there are also concerns about the threat to consumers.
Facebook has been mire by scandals on how it has been using personal data harvested from its users. The latest one is the Cambridge Analytica scandal. Along with its responsibility in spreading fake news, the company's reputation has taken a beating in recent times. It also does not help that cyptocurrencies also have a bad reputation. Thousands of investors have lost money on bitcoin and other digital assets, either due to the heavy volatility or the fact that hackers find them easy to steal.

Revolutionary Cryptocurrency

The idea behind Libra is that it would be a more stable digital asset, with real-world assets backing it up so that it would avoid all of the wild value swings that cryptocurrencies are subject to. The original plan was to launch it in early 2020 but that seems to be a distant dream now.

Another feature that makes Libra special is that it will not be decentralized. It will have a Swiss-based association managing it. The association has some of the big names in the tech industry backing it like Visa, Paypal, Lyft and Uber. Facebook is promoting it as a way for millions of people without access to banking to have access to financial services.

The problem with Libra is that governments think that it would allow people to dump their fiat currency and replace it with Libra. If this happens during a time of crisis, every country would struggle to control their economy. Libra will continue to face opposition unless and until Facebook can work out a mutual agreement with world governments