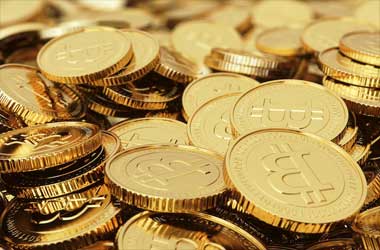 Bitcoin awareness is reaching high levels among Americans. This emerged from a recent study done by YouGov Omnibus, a firm that specializes in nationwide surveys. According to them, 80 percent of Americans are aware of at least one cryptocurrency and there were no surprises that 71 percent of them admitted that they know about bitcoin, which is arguably the most popular cryptocurrency in the world. Next on the list was Ethereum with just 13 percent confirming an awareness of ETH.
The demographics for awareness of cryptocurrencies are interesting. Men are more aware of cryptocurrencies than women. According to the study, only 16 percent of men have no knowledge of cryptocurrencies as compared to 27 percent of women.
Many of the respondents are very positive about the future of cryptocurrencies with 36 percent of them saying that cryptocurrencies would become widely accepted for legal purchases in 10 years. Millennial respondents were found to believe this the most at 40 percent. Gen Xers were at 36 percent, while the older baby boomers were not as optimistic at 26 percent.
However, there has been some pushback as 36 percent of respondents think that cryptocurrencies will still not be widely accepted in 10 years. The support of the millennial generation is consistent with the use of cryptocurrencies. The results show that 48 percent of them are willing to use cryptocurrencies instead of US dollars, while 50 percent are still hesitant to do so. From the general response, 57 percent are still hesitant to use cryptocurrencies over the US dollar.
Usage Still Low
The trouble is that knowledge of cryptocurrencies does not exactly translate into usage. Bitcoin's primary goal was to become an alternative to fiat currency so fewer people using it does not exactly work in its favour. Among the respondents, 87 percent of those who knew about cryptocurrencies have not used them.
According to the study, many were still quite wary of the use of cryptocurrencies. Results showed that 49 percent of those who are aware of cryptocurrencies were glad that they did not join the rush and have no plans to start using them, while 15 percent had regrets about not buying in earlier but also admit they have no plans to start buying them.
It doesn't help that Bitcoin is still connected to illicit activities in the minds of many people. The study showed 25 percent of respondents believed that cryptocurrencies were primarily used in illegal activities, only 17 percent of respondents believed that they were used for legal purchases, while a more balanced 19 percent think that they are used for both legal and illegal purposes.