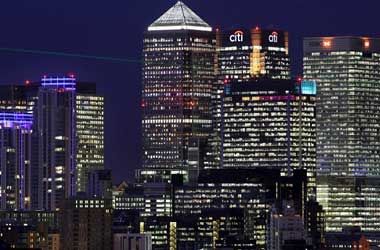 Bank transfer fraud has become a serious problem in the United Kingdom for banks in the country to come out with a proposal to address this issue. The proposal is to impose a transaction fee on their customers that will serve as a compensation buffer.

Victims of fraud can hope to get compensated if the biggest banks in the UK have their proposal for a "transaction fee" approved. This fee would then be used to pay off £354 million lost through bank transfer fraud.

Banks are currently discussing whether they should absorb the fine or if they should go ahead with the levy and pass it on to the customer.

Several proposals have been made to introduce a small fee for "faster payments" on transactions above £30. This would just be 3p and it would be collected by Pay.UK into a centralized fund that will be used to pay off victims of bank transfer fraud. To be legible for payment, the customer and the payment provider must have done everything possible to avoid being victims of fraud. 

The decision on the fees was requested by UK Finance, the country's financial trade body. The body represents the top seven financial institutions in the UK. This includes HSBC, Barclays, Lloyds and RBS. UK Finance did not say whether the seven banks will be passing on the fee to their customers. However, the body did say that the banks are already doing consultations on whether the fee would affect their business model.

Fee Will Be Used For Faster Payments

At first glance, it appears a bit unfair that customers will have to pay extra in order to offset bank fraud losses. However, the fee will enable customers to have their payments processed faster. It will allow mobile, online, and telephone banking customers to quickly transfer money within seconds to any UK bank. The transfers would be done in seconds and will be convenient for customers who want to make payment quickly.
The UK has recorded more than two billion fast payments in 2018 alone. The statistics do not show how many of these payments crossed the £30 threshold. Theoretically, they should be enough to help fund the £58 million reimbursement pot.

While banks continue to discuss this proposal, UK consumers are asking for better protections against fraud. A total of £354 million was lost in 2018 due to push payment fraud. Fraudsters used a wide variety of techniques to scam innocent customers by using a variety of schemes ranging from posing as bank staff to intercepting payment requests via e-mail.