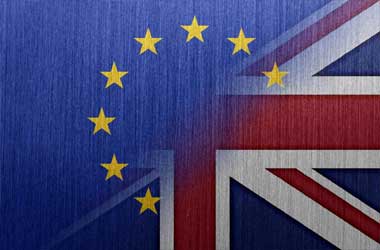 The European Union has released a draft proposal that is likely to cause London to lose its position as the top hub for clearing euro-denominated derivatives transactions. If made into a law, it will allow the EU to force the shifting of the euro clearing business to an EU location after Britain exits in 2019, a move it claims will ensure financial stability.
Operating as the primary hub, clearing houses based out of London currently handle euro transactions worth €1 trillion (£880 billion) per day. The firms perform the role of an intermediary in these transactions acting as a buffer against risks such as defaults or changes in interest rates by holding collaterals.
Under the EU proposal released on Jun 13, clearing houses would be split into two segments. If the European Securities and Markets Authority (ESMA) makes a decision that a clearing house based outside the EU is managing critically important volumes of euro-denominated transactions, then a tougher supervisory framework would apply, forcing its relocation.
Financial Times
This would only apply if ESMA found the clearing house vital to the system. If not thought to be systemically important, then the clearing house will continue operating under the aegis of the European Market Infrastructure Regulation.
In a statement Valdis Dombrovskis, the European commission vice-president in charge of financial market said
As we face the departure of the largest EU financial centre, we need to make certain adjustments to our rules to ensure that our efforts remain on track. The purpose of our legislative proposal is to ensure financial stability and not moving business for the sake of moving business.
The proposal states that technical experts from ESMA would make the recommendation regarding relocation using inputs from the European Central Bank, but final decision making would rest with the EC. The draft law will now be placed before EU finance ministers and the European parliament for approval. This process is likely start against the background of the Brexit negotiations which are slated to kick off shortly.
The UK financial industry has expressed concern at the proposal stating that moving out euro-based trading would cause a great deal of disruption as it would split markets, increase trading costs and cause large job losses.
Catherine McGuinness, policy chairman at the City of London Corporation noted that such a system would cause trading costs to go up by as much as 20 percent. She also pointed out that United States wasn't demanding that U.S. dollar-based trading be moved out of London despite U.S. trade being even larger at $2.1 trillion (£1.6 trillion).