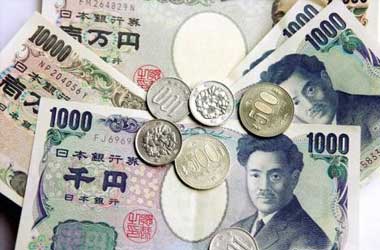 The Euro dollar fell earlier this week due to a rumor that the ECB is about to cut inflation forecasts. A decline in the German factory orders in April also aided the weakness.
While the Euro declined, the Yen appreciated due to three month high inflation and 23-year low unemployment rate.
However, on late Wednesday, the Euro dollar started moving upwards against the Yen. The EUR/JPY pair, which is currently trading at 123.40 is expected to rise further due to reasons provided below.
Contrary to preliminary GDP growth estimates of 2.2% in the first three months of 2017, on Thursday, Cabinet Office of Japan reported an economic expansion of only 1%. Analysts polled by Thomson Reuters had expected a GDP growth of 2.4%. On a q-o-q basis, the economy grew only 0.3%, versus analysts expectation of 0.6%. The preliminary estimate had pegged the q-o-q growth at 0.6%.
CGTN
The increase in political uncertainty caused due to the UK elections is expected to keep the Pound under pressure. Likewise, an increase in the crude inventories and soft job data is keeping the Greenback weak. The US Fed is scheduled to meet later this month to decide the monetary policy. That would indirectly keep the Euro dollar strong as investors would be wary of taking risks.
The Eurozone investor confidence, represented by the Sentix index, rose to 28.4 in June, from 27.4 in the previous month and higher than analysts' estimates of 27.6. Sentix index is a leading indicator of economic health. Likewise, the Eurozone services PMI reading, reported by IHS Markit on Monday, stood at 56.3 in May – a notch above analysts expectation of 56.2. It is the fastest pace of economic growth in the past six years. Thus, fundamentally, the EUR/JPY pair is expected to remain bullish as of now.
The currency cross has bounced off the support at 123.30, as shown in the chart below. The stochastic oscillator is out of the bearish zone. Likewise, the MACD is moving towards the zero line. Thus, we can expect the pair to rise further.
We wish to take a long position in the EUR/JPY pair near the support level of 123.30. A stop loss order would be placed below 122.20.
We plan to book profit near 124.60. We may also buy a call option from one of our dependable binary brokers. In such a case, we would target a strike price of about 123.30 and expiry period of one week for the contract.