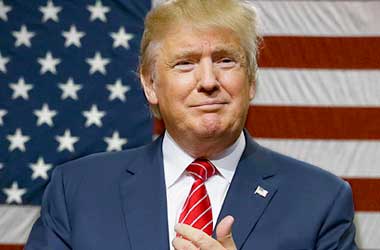 With U.S. President Donald Trump reiterating his protectionist agenda in his inauguration speech, the pound sterling gained strengthened to a one-month high while U.K. stocks dropped, breaking a steady rally.
The FTSE 100 fell by around 0.9 percent to hit 7,136.76. This is the first time in six weeks that the FTSE has declined. Mining shares were the only group to have seen a marginal rise.
Multinational companies on the FTSE 100 typically benefit from a weaker pound as their international profits increase.
The markets were reacting to Trump taking charge over the weekend and his remarks on the occasion. The sterling rose 0.6 percent against the dollar to 1.244, its highest since December 19 while against the euro, it went up by 0.3 percent to 1.160. The strengthening is being attributed by investors to the dollar weakening rather than the pound improving in value.
RT
In a statement, Mike van Dulken and Henry Croft, analysts at brokerage Accendo Markets said
There's been a harmful [U.S. dollar] selloff since Friday, inspired by President Trump's inauguration speech in which he adopted a very nationalist, protectionist rhetoric that risks rocking the globalization boat, and thus spurred safe-haven demand. The result is unwelcome strength in peer FX majors like GBP, EUR and Yen, which hurts sentiment towards exporters.
U.S. markets have been buoyed by Trump's campaign pledges that promise financial stimulus packages, lower taxes and increased infrastructure spending. But the new President's speech has caused alarm in some quarters due to worries of rising protectionism as well as his other policies like withdrawal from the Trans-Pacific Partnership trade deal.
The International Monetary Fund (IMF) had earlier issued a warning that a destructive trade war could significantly harm world economic growth. The comment from IMF came after Trump promised to levy high tariffs on automotive companies importing from Mexico as well as from China.
Markets in the UK are also awaiting a verdict from the country's Supreme Court on whether the government can trigger Article 50 without a vote from the parliament. The expectation is that UK lawmakers may be unwilling to pursue a hard Brexit and may pressurize Prime Minister Theresa May to adopt a more conciliatory approach to EU negotiations. This again could ease the pressure on the pound which has been declining steadily since the surprise referendum result in June 2016. PM May has already said that she would be placing the final negotiated trade deal with the EU before the parliament to get its approval.