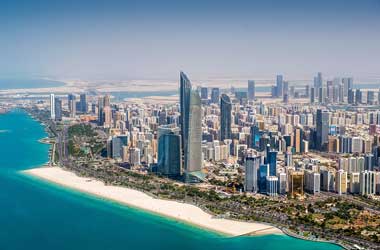 Oil prices are dropping and Middle Eastern countries are looking for ways to stay competitive. Abu Dhabi is planning to do so by looking at a second merger of the country's banks. There are two state owned banks discussing the possibility of a merger which could create one major bank that has over $110 billion worth of assets.
Should this go through, it will be the second bank merger in the country. The previous one was in 2017 when two of the country's biggest banks merged together. Abu Dhabi also saw a merger of its sovereign wealth funds in March. The mergers are a sign of the country tightening up financial controls and reducing the inefficiencies in the system.
Abu Dhabi holds six percent of the world's crude oil reserves but oil prices have stabilized and experts predict a drop in the future. This means that countries need to get leaner when it comes to financial institutions. The entire Middle East is ripe for mergers, with the United Arab Emirates having 50 banks to serve 9 million people. The region would be better served with fewer banks competing with each other.
For this particular merger, the Abu Dhabi Commercial Bank and Union National Bank are the two state-linked banks that are hoping to combine with the third private bank the Al Hilal Bank. The merger would create the fifth-largest bank in the Gulf Cooperation Council. The merger is expected to go through by the end of the month as soon as the negotiations finish.
Abu Dhabi has been on the roll when it comes to mergers. The previous 2017 two-bank merger created the First Abu Dhabi Bank that had $188 billion in assets. This beats Saudi Arabia's biggest lender by a long shot.
Strategic Shift
The mergers are a good move for Abu Dhabi. With fewer and more powerful banks, the country is signaling to the world that it can be more competitive in the financial markets. In the past, countries in the Middle East could depend on oil revenues to fuel their economies. However, experts project that the current $80 price will not be maintained for long and a crash in prices is coming soon.
Abu Dhabi is one of the world's biggest oil producers and is now looking to the future. With bigger banks, experts say that the country would be able to weather a future economic climate where oil is not so dominant. This economic strategy is also the reason behind the $200 billion merger of the country's Mudabala Investment Co. and the Abu Dhabi Investment Council.