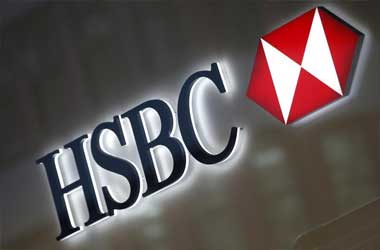 HSBC customers in Britain were unable to access internet banking services for two consecutive days during the first week of the New Year. The problem was first noticed on 4 January 2016 when the bank's online system was shutdown for over nine hours. The online personal banking system could not be accessed at all while access to the business accounts remained extremely slow.
We are aware that some customers are experiencing problems logging-on to our Online & Mobile Banking services.

— HSBC UK (@HSBC_UK) January 4, 2016
The bank has assured its customers that it was working "non-stop" to resolve the issue, running tests across its servers in an attempt to identify the problem and fix it. HSBC has stated that the breakdown did not occur as a result of a cyber-attack or any other malicious act, instead calling it "a complex technical issue within our systems." However, customers of HSBC's subsidiary, First Direct, were not affected by the technological glitch.
We don't want any of our internet banking customers out of pocket following the outage https://t.co/bhQ7pKcBiC https://t.co/rWC2GaHTaA

— HSBC UK (@HSBC_UK) January 7, 2016
Angry customers took to social media to express their disappointment and frustration. HSBC is one of the largest banks in United Kingdom with over 17 million business and personal account holders. Hundreds of tweets from customers' spoke of the inconveniences faced due to the technical glitch. The timing of the outage is one of the main reasons for the outcry as it occurred just after a long holiday ushering in the New Year. Business transactions have been hampered for small businesses as they rely on online banking to manage their accounts.
Business owners and individual customers are concerned that they will have to incur penalty charges and fines due to the delay in payments caused by the online banking glitch.
HSBC has reassured that its customers would not lose out as a result of the problem, announcing that any fees arising from the outage would be waived. This is not the first time that HSBC has experienced a failure of its IT system. In August 2015, over 275,000 payments did not go through just before the Bank Holiday weekend because of an IT system malfunction.
In a statement, Andrew Tyrie, the head of the Treasury Select Committee said,
The frequency of these failures across the financial services sector suggests a systemic weakness in IT infrastructure. This is concerning.
The bank has advised its customers in the meantime to either use the automated telephone banking service or visit their local branch. Customers however soon found out that the telephone service was of little help as many were unable reach customer service operatives.
Customers are also frustrated with HSBC for their failure to communicate. The bank has been issuing updates mostly through brief Twitter announcements.