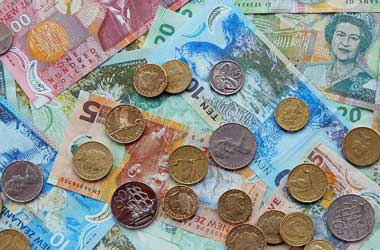 New Zealand government today rolled out additional measures to back the economy as the country is getting ready for a long battle against coronavirus.
The country, which escalated coronavirus Alert Level to 3 today, is expected to raise it to level 4 on Wednesday night.
To support the economy, RBNZ (Reserve Bank of New Zealand) has rolled out NZ$30 billion asset buying program as the negative effect on economy due to coronavirus continues to aggravate.
The cabinet accepted to eliminate the ceiling on wage subsidy program, which will increase liquidity in the economy by NZ$4 billion over the forthcoming eleven weeks.
The amendments imply that the outlook on expenses related to wage subsidy program has risen to NZ$9.30 billion, as per finance minister Grant Robertson.
The calculation is based on assumption that 50% of enterprises have access to the program.
The government, RBNZ and banks serving retail clients have tentatively agreed to considerably back mortgage holders and enterprise funding guarantee program on a temporary manner for those affected by COVID-19.
The cabinet also accepted to put on holds all rent increments and is considering extending no-cause eviction to safeguard people during the period of uncertainty.
Prime Minister Jacinda Ardern issued an optimistic statement.
"Like the rest of the world, we are facing the potential for devastating impacts from this virus. But, through decisive action, and through working together, we have a small window to get ahead of it."
The monetary policy committee of the RBNZ chose to employ a Large Scale Asset Purchase program (LSAP) of government bonds.
In the year ahead, RBNZ will purchase a maxiumum of NZ$30 billion worth government bonds in the secondary market.
The bank stated that it will track the impact of the scheme and make changes, if needed. A week before, the central bank has slashed its interest rate by 75 basis points to 0.25%.