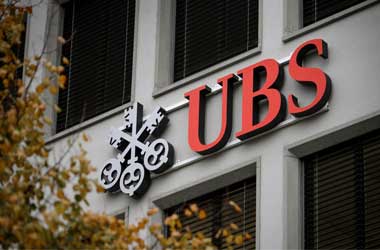 Switzerland has some of the toughest financial laws in the world and Swiss banks have always been home for most of the wealthiest men and women on the planet who want to store the assets and maintain complete anonymity. Switzerland prides itself on having robust regulations in place that guarantees its clients confidentiality and safety.
Six former UBS employees have been accused by Swiss watchdog Finma of running an elaborate scheme to manipulate forex rates and were given bans that range between one to five years for their role in the forex scheme. The forex scandal in Switzerland came to light back in 2014 and upon investigation; the authorities discovered that as many as six senior executives were part of the forex scam. While Finma is yet to release the names of these six executives, it is reported that UBS's former global directors of forex spot training and foreign exchange trading played a key role in the scam and were responsible for breaking a number of UBS regulations.
The amount of scams and schemes taking place within the forex market is growing at a rapid pace across the globe. A number of U.K banks such as Barclays Bank Plc, HSBC and the Royal Bank of Scotland were recently fined by U.S. financial regulators for their role in manipulating forex rates. The banks admitted to violating forex policies and agreed to pay a hefty fine in return for not being prosecuted.
Reports suggest that UBS's ex-global head of forex spot trading Niall O'Riordan and Chris Vogelgesang former ex-head of forex trading were among the six ex-employees who received a ban from Finma. O'Riordan and Vogelgesang did not respond to these allegations but there are rumors that atleast one out of the six ex-employees plan to take Finma to court as they believe Finma has made an erroneous decision because they have applied the law retrospectively.
The Finma report against these six ex-UBS employees states that
They failed to implement adequate systems and controls and to consistently monitor compliance with internal and external rules. Traders shared confidential client information, sometimes revealing the identity of clients to third parties, deliberately triggered stop-loss orders and engaged in front running. They also repeatedly attempted to manipulate foreign exchange benchmarks.
UBS was also accused of manipulating its forex rates and interest rates in May 2015 and the bank did not deny those allegations but preferred to pay a fine of $545 million to settle out of court and stop any legal proceedings. UBS has so far not released a statement concerning FINMA's ruling against the six ex-UBS employees.