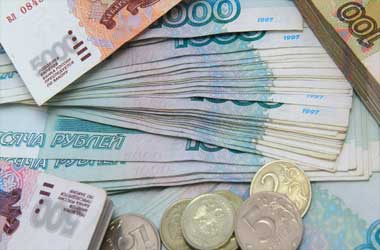 The Russian ruble fell 0.5% to $77.60 yesterday following reports of a surge in Covid-19 cases for the second day in a row in Russia. Notably, the ruble fell in spite of a record high placement of Russia's government bonds which are normally viewed as a measure of investor sentiment towards Russian assets.
Almost all the economic indicators, including trade surplus, current account surplus, annual inflation and services PMI missed estimates. Specifically, Russia reported 14,231 fresh cases of Covid-19 Wednesday, an increase from 13,868 on Tuesday.
Russian President Vladimir Putin announced the approval of second Covid-19 vaccine. The ruble is under tremendous pressure over due to political risks associated with the problem in Kyrgyzstan and Belarus, worries over likely Western sanctions, issues related to alleged poisoning of Alexei Navalny, South Caucasus conflict and weak oil prices.
The country's trade surplus declined sharply to $3.72 billion in August, from $12.35 billion in the similar period last year and missed market's forecast for a $6.90 billion surplus.
Exports plummeted 32.30% y-o-y to $23.26 billion, mainly due to a 18.6% and 34.5% drop in shipments to CIS and non-CIS countries, respectively. During the same period, imports also declined, but at a slower pace of 11.1% to $19.54 billion, pulled down by a 7.6% and 11.6% drop in purchases from CIS and non-CIS countries, respectively.
The country's current account surplus narrowed to $2.50 billion in 3Q20, from $10.70 billion in the comparable period last year as the goods surplus fell to $17 billion, from $37.90 billion. In the meantime, the services gap contracted to $3.10 billion, from $11.50 billion last year, and the investment income deficit decreased to $9 billion from $12.90 billion.
The secondary income gap almost remained unchanged at $1.80 billion. Taking into account the first three quarter of 2020, the current account surplus narrowed to $24.10 billion from $54.10 billion in the year ago period.
Russia's annual inflation increased to 3.7% in August, from 3.6% in the prior month and in line with market anticipation, although staying mildly below the central bank's 4% objective. The reported figure represent the highest inflation rate since October 2019, propelled upwards by 4.4% increase in price of food products, 3.8% rise in non-food products.
In the meanwhile, services inflation fell to 2.5%. On m-o-m basis, consumer prices declined 0.1%, following a rise of 0.4% in July, and a notch above the flat reading anticipated by economists.
The IHS Markit stated that services PMI fell to 53.70 in September, from 58.20 in earlier month, reflection an additional, although slower expansion in economic activity. Fresh business growth declined to three month low, but was robust overall, while business from overseas declined for the seventh consecutive month.
During the same period, companies trimmed their employee count against the backdrop of adequate capacity to process fresh business. With regards to price, input cost inflation remained unchanged, while output cost rose at the quickest rate since March. Eventually, business sentiment fell to a three-month low against the backdrop of worries over economic rebound.