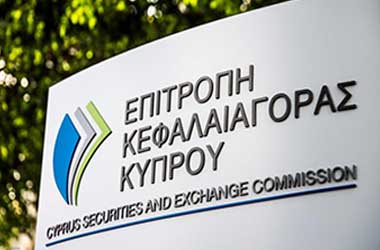 Cyprus Securities and Exchange Commission (CySEC) is sounding the alarm on the increasing amount of unregulated trading activity in the European market.
It has been over a year since the European Securities and Markets Authority (ESMA) set down restrictions to prevent unlicensed brokers from offering trading but that hasn't stopped these unlicensed brokers. 

This is concerning since CySEC is the main entry point for foreign brokerage and trading firms to enter the European Union.
The small island nation's more open standards have made it a favorite among brokers who want to offer legal trading services.
However, this has resulted in some firms using the Cyprus regulator's name as a way to falsely claim legitimacy. Some of them claim to be based on Cyprus – implying that they are licensed by CySEC but are actually not.

In their latest report, CySEC released a warning that a number of trading websites are making bogus claims of being licensed in Cyprus. All of them offer contracts for difference (CFDs), forex, binary options, and cryptocurrencies in some form and are looking to con investors. The list of sites mentioned by CySEC are binarytradeoption.com, parifxtrade.com, expatfxtrade.com, fx-premium.com, tqrtrade.com, 247smartfx.com and 247btcclub.com.

CySEC has made it clear that none of these trading websites are licensed by them. The regulator also warned traders to always take the time to verify the list of approved and licensed firms by check out its site first.

Increasing Number of Sites Without License

For years, there have been numerous trading website that have operated out of Cyprus without a license. Cyprus is perfectly positioned for entry into the European market and unlicensed firms are using this advantage fully. This gives them a huge advantaged over licensed firms in Cyprus as these firms need to comply with strict regulations.

Though CySEC is doing its best to crackdown on unlicensed operators, there are many local Cyprus companies who are working with foreign brokers to get some profit. The trouble is that the MiFID II regulatory framework does not address how such partnerships should be handled. 

The US and Japan have a very strict policy and do not allow their citizens to trade with unlicensed trading websites. Europe has not taken such a strict approach and these loopholes have allowed trading operators to register in Australia, take advantage of the ASIC guidelines and offer services in Europe.

Trading websites use misleading tactics to come across as if they are licensed by CySEC to gain the trust of EU clients. CySEC has confirmed that it will increase its staff to blacklist such operators and offer better protection.