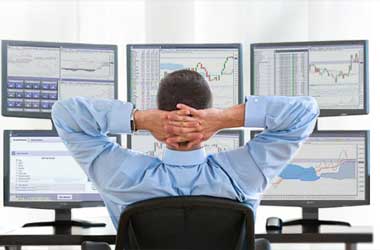 Single stock contracts-for-difference (CFDs) have been around for quite sometime now. However, due to the increasing regulations being imposed on trading firms, single stock CFDs are gaining a lot more attention these days as they are turning into the most popular choice for traders. Traders who restrict themselves to their traditional forex only trades will be left behind as other traders move in the direction of stock trading.

However, this approach poses a number of concerns that need to be addressed quickly. Though CFD share trading's basics are easy enough to understand, implementing it is not easy. The main problem is that traders will have to start dealing with exchanges.

In a statement, Rafah Hanna, a market data consultant said
When a company enters the CFD equities arena, a lot of their processes have been put into place without taking into account – at all or even nearly sufficiently in the majority of cases I have seen – the market data licensing required. Exchanges do not make it difficult to access data, that is a misnomer. What is very complex, and can be daunting, is the licensing process, policies, understanding reporting requirements, licensing compliance and so on.

Compliance and licensing costs make it an expensive proposition to participate in. This is why some traders are actually skipping it as they are unable to afford the fees.

Pros Outweigh The Cons

For example, when the currency markets experienced low volatility in the second half of 2018 and into the first quarter of 2019, many brokers reported a major loss in revenue since they depended only on FX products. If they had equities on offer, they would have been able to weather the low volume of trading better. 

Diversification is a big reason for the push for adding share trading to many brokerages over-the-counter products. With an alternate available, traders will more likely stick with a broker instead of going somewhere else to trade.

Besides this, many traders are hungry for single stock CFDs. This is mainly because traders want to speculate on their favored companies without needing to spend too much. Expense is the main barrier when it comes to physical stock trading and single stock CFDs allow traders to speculate with lower capital.

With the high demand and increasing restrictions on forex CFDs, investors can expect brokers to adopt single stock CFDs more in the future.