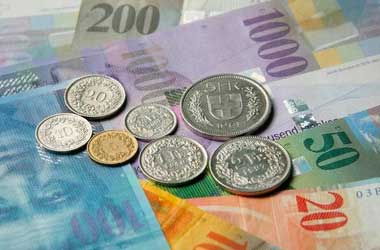 Better than anticipated flash manufacturing PMI and strong demand for homes enabled the US dollar to climb against the Swiss France in July end.
The weakness in the Swiss Franc was also aided by an excess of Franc in the system, Euro purchases by Japanese banks, and divestment of Landis+Gyr Group AG stake by Toshiba.
Since July 24th, the USD/CHF pair has rallied about 300 pips to 0.9720 levels.
We anticipate a bearish reversal due to reasons given below.
In the US, the ADP Non-Farm Employment Change data reported Wednesday indicated that the private sector jobs increased by 178,000 between June and July. In June, the economy added 191,000 jobs. The reported figures were lower than 187,000 job additions forecasted by analysts.
News Diversity
In the commodity market, the crude oil closed above $50 a barrel for the first time in two months. The rally was triggered by Saudi Arabia's decision to cut shipments to the US. Additionally, the OPEC members are scheduled to meet in Abu Dhabi to discuss compliance with the production limit agreement. In general, crude oil has a negative correlation with the Greenback. Thus, a rally in the crude oil is expected to weaken the US dollar.
In the case of Switzerland, the Federal Statistical Office reported a 1.5% y-o-y increase in retail sales in June, versus 1.3% anticipated by economists and almost double than 0.8% growth in the previous month. The Swiss consumer index reading also improved to -3 during the third-quarter, from -8 in the earlier quarter. The respondents also expect the economy to improve during the rest of the year.
Furthermore, the Switzerland's manufacturing PMI recorded its strongest growth in July, with a reading of 60.9, and above analysts' estimates of 58.9. Manufacturing sector accounts for 18% of the economy. An improvement in the Euro zone economy is also aiding the Swiss manufacturing sector. In June, the manufacturing PMI reading was 60.1. Thus, fundamentals favor a short-term decline of the USD/CHF pair.
With a reading above 90, the stochastic oscillator indicates an overbought situation. The pair is also facing resistance at 0.9720. Finally, the momentum indicator has made a negative divergence with the price. Thus, we can expect the USD/CHF pair to decline in the short-term.
We wish to open a short position in the USD/CHF pair near 0.9720, with a stop loss order above 0.9820. We intend to book profit near 0.9520.
We are also looking at the prospects of investing in a put option contract valid for a period of one week. The purchase would be made only if the pair trades near 0.9720 in the currency market.