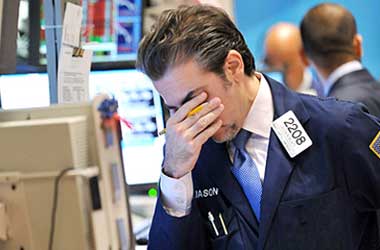 Retail trading once had the reputation of being a great vehicle for bringing in high returns to investors. That reputation is now questionable given the fact that stringent rules imposed by numerous financial regulators in recent months have killed high-volume trades. Combined with the recent run of low volatility in the forex market, retail brokers are losing money in the current environment. 

Records show that due to minor changes in the forex trading pairs, traders are not finding them as interesting as before. With less treading, some brokers are struggling to make a profit.
Several of the top FX brokers were prepared for this market shift and wisely diversified their portfolio years ago. However, those unlucky to have focused on forex trading alone are taking a massive hit.
The US dollar has not experienced any massive shifts in recent months and it has impacted other currencies as some of the top currencies in the world are paired to the US dollar. This is another factor that has hurt forex traders and impacted their profits.

Currently, the most traded pair is the EUR/USD pair. It has had a range of 300 pips since January and is currently waiting a heavy week of trading and central bank decisions to see how it will go. The expected focus of the central banks is to ease the current monetary policy. What forex traders are worried about is how this will affect the performance of both currencies and whether it will affect the wider market.

The low liquidity levels encourage low volatility and brokers are having a hard time encouraging trades. Unless the market experiences a positive change, FX brokers are going to continue to struggle.

Stringent Regulations Hurt

One of the main reasons for the fall off in trades is that the European market is being hit hard by the new regulations imposed by the European Securities and Markets Authority (ESMA). These new regulations were introduced a year ago and they have completely reshaped the market. Firms that focused heavily on the European market were hit hard by the new regulations. We must point out that it is not just Europe that is coming down hard on forex. The Chinese government is also cracking down on the industry.  

FX companies remain positive as they believe things can turn around quickly. Although larger firms are bound by strict rules when it comes to advertising and adding new clients, smaller firms are doing their best to survive by going offshore where the rules are a lot less stringent. This choice gives them a risky but profitable business while staying onshore and complying with stringent regulations is a safer option but less rewarding.