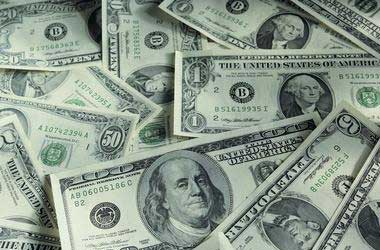 Turkish lira remained unchanged at 6.80 against the greenback yesterday, as the 50 basis points rate cut announced by the Central Bank of Turkey (CBRT- Türkiye Cumhuriyet Merkez Bankası or TCMB) was in line with analysts' estimates.
The rate cut decision was taken to protect the economy affected by the Covid-19 pandemic.
The central bank also stated that it is committed to maintaining financial and market stability.
In the meantime, worries about extended economic sluggishness and the US-China trade conflict heightened after the US Senate approved bill that could halt Chinese companies plan to get listed on the US exchanges unless they fully comply with the US regulations and audit requirements for three successive years.
Notably, the Turkish lira took a U-turn last week on reports of negotiations with the US and Japan to establish currency swap lines, and with China and Qatar on increasing prevailing facilities.
As mentioned above, the central bank trimmed its benchmark one-week repo rate by 50 basis points to 8.25% during its monetary policy meeting, highlighting its intention to nullify the negative effects of the pandemic on the country's economy and also maintain a continuous disinflation process, which is a major requirement for bringing down sovereign risk, reduce long-term benchmark rates, and achieve solid economic recovery.
Legislators pointed out that developments related to the Covid-19 outbreak has considerably softened global growth forecast and inflation outlook remains low as a steep drop in crude oil and metal prices mitigate the erosion in the value of lira in recent times.
In the US, sales of houses (owned earlier) contracted 17.8% from the earlier month to a yearly rate of 4.33 million units in April, almost in accordance with market anticipations of 4.30 million.
It is the lowest figure since September 2009 as the Covid-19 outbreak affected the economy.
The IHS Markit US Composite PMI rose to 36.40 in May, from the earlier month historical low reading of 27, still reflecting the second-steepest drop in business activity since the data began to be published in late 2009.
Fresh job opportunities declined at the second-quickest pace in the series history, with overseas customer demand staying particularly subdued.
Additionally, in May, both input costs and output charges decreased further. Going forward, business sentiment improved from April's historical low, but stood weak overall.
The IHS Markit US manufacturing PMI rose to 39.80 in May, from 36.1 in the earlier month, a historical low figure reached because of Covid-19 pandemic and prohibitions enforced. The reported figure was above market anticipations of 38.
Nevertheless, it still indicated to a third successive month of declining factory activity among considerable contraction in production and fresh orders, as businesses limped back to work in between tough domestic and overseas demand scenario.
Commenting on the economic activity, Chris Williamson, Chief Business Economist at IHS Markit said that "encouragement comes from the survey indicating that the rate of economic collapse seems to have peaked in April. In the absence of a second wave of COVID-19 infections, the decline should moderate further in coming months as measures taken to contain the coronavirus are steadily lifted."
The IHS Markit US services PMI increased to 36.90 in May, from a record low of 26.70 in April, surpassing economists' estimate of 30. The recent figure still indicated extreme contraction in service sector activity, led by sluggishness in overseas and domestic client demand.
Total sales declined at the second-quickest pace in the series history and job opportunities continued to decrease.