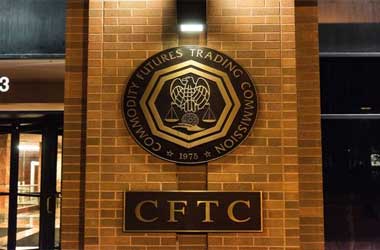 The Commodity Futures Trading Commission (CFTC) has been working hard this year to ensure that all financial markets in the United States operated smoothly. This usually entails cracking down on the many crafty schemes and violations of FX trading and futures regulations. 

When the CFTC finds operators who have breached financial regulations, it usually disciplines them by hitting them with stiff financial penalties. This fiscal which runs from October 1, 2018, to September 30, 2019, the CFTC had to levy a total of $1.3 billion in penalties on various organizations and individuals. This amount is nearly 39 percent higher than the fines handed out during the last fiscal.

The CFTC had to come down hard as many as 69 times this year to ensure that the market rules were followed. The agency recorded 67 cases in 2018 so the increase this fiscal was not all that bad. Many of the cases involved market manipulation, which shows how easy investors can be fooled by a crafty operator or a scheming individual.

All of this was detailed in the end-of-year report published by the CFTC (download) which showed how aggressive the agency has been in focusing on cleaning up the industry. The report also highlighted some of the CFTC's efforts to monitor the market and improve its whistleblower program. 

Many of the cases that the CFTC targeted this fiscal were brought to their attention by whistleblowers who felt something wrong was going on. This is why seeing the CFTC continues to seek the help and support of whistleblowers as it helps them do their job a lot better.

For 2019, the CFTC rewarded five whistleblower awards. The total is $15 million, which is much lower than the 2018 total of $75 million. However, the reason for this is because this fiscal the cases were not so severe and did not need the massive rewards that were given out in 2018. The biggest reward paid out to a whistleblower in 2018 went as high as $30 million

Besides whistleblowing, the CFTC took pride in the fact that several high-profile cases were closed in their favor. Many of these were involving cryptocurrencies, which is what the CFTC starting to focus on.

Cryptocurrency Focus

Several cryptocurrency cases were the highlight of 2019. For example, a bitcoin trading firm was charged for committing fraud to the tune of $147 million fraud.
The CFTC has cleared up quite a bit of the regulatory status of cryptocurrencies and will focus on targeting cryptocurrency scams in the coming months.