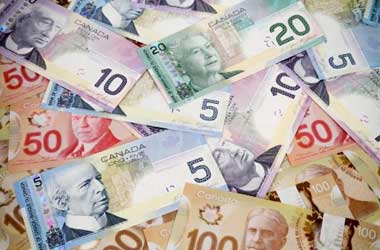 The Canadian dollar had a piggyback ride on the US dollar and remained strong against most of its rivals, including the Euro, Pound and Yen in January.
In reality, the Loonie should have fallen against its rivals on fundamental weakness. Even the Bank of Canada's statement indicating a possibility of rate cut did not dampen the positive sentiment. However, on the basis of below mentioned arguments, analysts believe that the scenario is about to change and the Canadian dollar would begin to decline against other major currencies, including the Yen, in the days to come.
The American Petroleum Institute reported that the US crude oil inventories increased 14.3 million barrels to 503.6 million barrels in the week ended February 3rd . The figures were far higher than analysts' expectation of an increase of 2.5 million barrels. The report crushed the price of crude oil to a low of $51.22 per barrel. The drop in crude prices would hurt the Canadian economy as oil accounts for about 3% of the country's GDP.
southseacompany
The chief economist of Goldman Sachs, Jan Hatzius, has stated that he still believes that there is a 80% chance for three rate hikes in 2017, with one each in June, September and December. It can be noted that the market has priced in only two hikes so far, and the first one is expected to be in June. So, an increase in the probability of a third hike would strengthen the US dollar. On the contrary, the Bank of Canada is expected to take a dovish stance and slash rates on signs of economic weakness.
Concerns over the possible rise of anti-EU parties in the French election are also making investors nervous and run for cover. The political worries have once again increased the demand for the Yen, which is considered to be a safe haven currency. Thus, above facts indicate that the CAD/JPY pair would fundamentally remain weak in the short-term.
The CAD/JPY pair continues to move along the descending channel as shown in the chart below. The negative reading of the MACD indicator shows that the selling is far from completion. Thus, a trader can expect the CAD/JPY pair to decline further.
Currency market traders can gain from the decline by opening a short position near 85.40 in the CAD/JPY pair. Having a stop loss order above 85.90 would protect a trader from incurring large losses, in a case the pair trends against the forecast. The profit for the short position can be booked near 83.50.
Betting on a low option contract would enable a trader to gain from the probable decline of the CAD/JPY pair. The contract can be taken up when the currency pair trades near 85.40. Furthermore, the trader should opt for an expiry date in the third week of February.