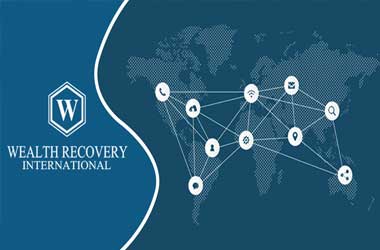 Binary options scams are a big problem in Israel. It's not surprising then to find firms offering their services to help victims recover their funds.
However, not all of these firms seem to be on the up and up. Wealth Recovery International which specialized in binary options recovery has now shut down operations without paying 20 employees for their last month of work.
Wealth Recovery promised scam victims that they would be able to recover their money for the victims in exchange for a fee and the fate of their pending cases is up in the air.

Three months before its closure, Austin Smith, the owner of the firm, pleaded guilty to conspiracy to commit wire fraud in the United States. Also known as "Avi Smith", the owner was formerly a salesperson for two binary options brands BigOption and BinaryBook. Besides these charges, some of his activity with Wealth Recovery International could be considered as wire fraud.

Smith's past as a former member of the binary options industry was no secret. However, he claimed that he had a change of heart and was now dedicated to helping victims of fraud. The US Justice Department accuses him of getting a large commission from clients that he defrauded in the past. This involved the case of one of his clients paying him $125,000 in fees and commissions for recovering money that he directly defrauded from them.

Not Very Successful

Besides its closure, it seems that Wealthy Recovery was not as successful as it seemed. According to the firm's former in-house attorney Tammi Hamm, the firm recovered over $8.5 million for its clients, with many of them being satisfied.

In truth, many former employees are saying that only a few of their clients ever got their money back. The company's work was made even harder by Israel's lax enforcement with binary options companies. According to them, binary options companies were not frightened at all with the threat of the authorities and this reduced their effectiveness.

The binary options industry in Israel was filled with fraudulent companies and was able to defraud victims from all over the world. At its peak, the industry had thousands of employees and was scamming people for billions of dollars from countless victims.

This only stopped when the Knesset banned the industry in October 2017 but companies still operated after the ban, shifting their focus to forex and cryptocurrency scams. Despite thousands of people being involved in fraud, only three Israelis have ever faced prosecution for these scams.