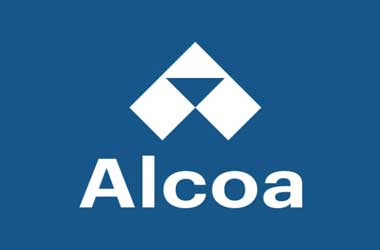 In the past eight months, the share price of the renowned aluminum manufacturer Alcoa (AA) remained mostly range bound between $8 and $10. It is needless to say that the commodity price decline was primarily responsible for the poor performance of the company.
Alcoa, which un-officially starts the beginning of the earnings season, reported its fiscal 2016 first-quarter results yesterday. The revenue missed estimates, but earnings went past forecasts. An in-depth study of this mixed result would enable a binary options trader to understand the price trend and take a suitable position.
Alcoa reported a decrease in the fiscal 2016 first-quarter revenue to $4.95 billion, from $5.82 billion in the prior-year similar period. The analysts had forecasted revenue of $5.14 billion for the first-quarter. The earnings for the first quarter were $16 million or break-even per share, down from $195 million or $14 cents per share in the corresponding period of fiscal 2015. Excluding items, the earnings stood at $0.07 per share, beating analysts' estimate of $0.02 per share. The slowdown in China created a supply glut causing a decline in the commodity prices. However, the future looks a lot better because of the following reasons.
NBRbizrpt
First-of-all, as per the company's estimate, aluminum would see a supply shortfall of 1.4 million tons in fiscal 2016. Secondly, Alcoa anticipates a 1% to 4% rise in auto sales. The company also foresees a 6% to 8% expansion in the aerospace industry.
The company also entered into an agreement with Airbus to provide 3D-printed components. In this regard, Alcoa intends to invest $60 million to increase the production in its Pittsburgh facility. To concentrate better on the core business, the company also plans to split into two such that one division will take care of the primary aluminum manufacturing business and the other one will involve in the production of value added products. The aluminum manufacturing business will retain the Alcoa name, while the other will be christened as Arconic. The price of aluminum is slowly increasing after stabilizing at $1400 per ton levels. Alcoa also bears a buy rating from the majority of market analysts'. Thus, considering the above facts, it can be safely argued that the share price has a negligible chance to go downwards.
Technically, as mentioned earlier, the chart indicates that the share price remains locked between 8 and 10. The RSI is above 50 and rising. The price also trades above the 50-day moving average.
Thus, a binary options trader can expect the share price to increase in the weeks ahead. So, purchasing a long call option contract would be a wise choice. The trade will have a high probability of success, if the expiry date is in the second week of May and the target level or strike price is around $12.