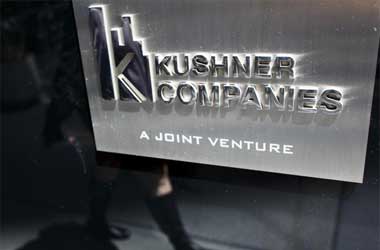 Deutsche Bank is reported to have flagged multiple transactions carried out by Kushner Companies. According to a Hamburg-based business magazine known as Manager Magazin, the bank is also prepared to turn over the documents relating to the flagging to Special Counsel Robert Mueller, who's been assigned to investigate Russian interference in the United States Presidential Election in 2016.
The business magazine is reporting that officials from Deutsche Bank have informed their country's banking regulator BaFin (Bundesanstalt für Finanzdienstleistungsaufsicht or the Federal Financial Supervisory Authority) regarding transactions made by the Kushner Family's real estate company which is headed by Jared Corey Kushner. There have been repeated allegations that Russia had a vested interest in getting U.S. President Donald Trump into office and these transactions could shed more light into the allegations.
Jared Kushner is an American newspaper publisher, real estate developer and senior advisor to President Trump. Kushner is married to President Trump's daughter – Ivanka Trump. With regards to the nature of the transactions, no details have been provided at the time of this writing. The business magazine reported on Friday that Deutsche Bank officials have ample reason to believe there are multiple red flags with the transactions and they are serious enough for Deutsche Bank officials to admit they are willing to turn the documents over to Mueller.
Deutsch Bank is a key banker for both President Trump and Senior White House Advisor Kushner. According to an unnamed source described as being close to the matter, Mueller has already issued subpoenas to Deutsche Bank for information regarding credit and money transactions by Trump and Trump family members.
The New York Times reported in December that the Brooklyn-based lawyer had issued a subpoena to Deutsche Bank for info specifically related to Kushner's activities. The troubling Kushner Company transactions were discovered by the bank after Board President Paul Achleitner ordered an internal audit.
Manager Magazin's article about the events was in turn first reported and translated by Mother Jones, an American magazine that concentrates on delivering news, commentary, and investigative reporting.
The translation said
Achleitner's internal detectives were embarrassed to deliver their interim report regarding real estate tycoon Jared Kushner to the German financial regulator BaFin. Their finding: There are indications that Donald Trump's son-in- law or persons or companies close to him could have channeled suspicious monies through Deutsche Bank as part of their business dealings.