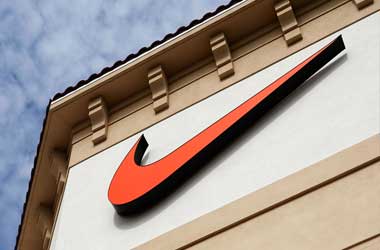 As the curtain was drawn on the Rio Olympics, there was one stock which caught the market's attention. It was Nike, Inc. (NYSE: NKE), the renowned sportswear and apparel manufacturer. During the first three weeks of August, the share price of Nike rose about 10% to $60.33. A week after the games ended, the stock started declining.
Last Friday, the share price of Nike closed at $58.02. This article discusses the correlation between the major sports events and the share price of Nike, challenges faced by the company, and the overall impact it has on the share price of Nike.
The Beaverton, Oregon-based company reported fourth-quarter revenue of $8.24 billion, up 6% from $7.78 billion in the similar period last year. The Q4 revenue was lower than the Wall Street estimates of $8.27 billion.
During the Q4 2016, the net income declined 2% to $846 million, from $865 million in the Q4 2015. The Q4 EPS remained flat at $0.49 per share, compared to the prior year, but topped the Zacks estimate of $0.48 per share. In the fourth-quarter, the gross margin of the company declined 0.3% y-o-y to 45.9%.
Nike
The analysts at Wells Fargo stated that during the past ten years, for 75% of the time, the share price of Nike had rallied before the beginning of a major sports event and declined when the event got over. Thus, we can anticipate a similar behaviour in the current quarter.
The company is also facing severe competition locally from Under Armour and globally from the Adidas of Germany. In fact, considering the competition, Nike issued a lower than anticipated future order growth outlook for its brands. The company anticipates a growth of 11% overall and 6% in North America for its brands. The outlook is lower than the analysts' estimates of 13% overall growth and 9% in North America. Thus, fundamentally, the stock is predicted to remain range bound with bearish bias for the rest of the first-quarter.
The stock was unable to cross the resistance at 60 and has started coming down. The next support for the stock exists at 54. The stochastic oscillator is declining towards the bearish zone. The main line of the MACD indicator has crossed below the signal line and indicates a decrease in the momentum. Thus, we forecast a downtrend in the price of the stock.
Under these circumstances, it would be wise for a trader to place his bet on a one touch put option. Furthermore, a strike price of about $53 should be chosen by the binary options trader. A contract expiry date in the final week of September would augur well for the recommended trade.