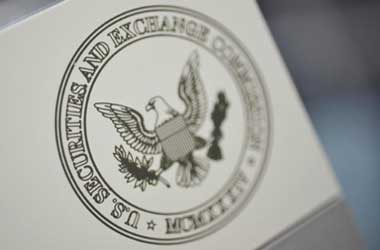 The US Securities and Exchange Commission (SEC) has halted trading of two foreign-based cryptocurrency investment products in the United States. Notably, one of the products was being promoted as a Swedish bitcoin ETF.
Exchange-traded funds (ETFs) are a hot topic right now, with several US bitcoin ETF proposals in the pipeline.
The possibility of a regulated Bitcoin ETF will be a game chance in the Bitcoin market as there are thousands of investors waiting to pump in funds.
The SEC has been hesitant in approving any Bitcoin ETF application so far and it appears that foreign firms are taking advantage of this by promoting their products as legitimized Bitcoin ETF's. The products in question is Bitcoin Tracker One and Ether Tracker One.
Trading Halted Sunday
Bitcoin Tracker One and Ether Tracker One were the targets of a halt order earlier this week. The SEC stated that it issued a halt order on both financial products to stop their trading because the agency did not have consistent or accurate information about the two of them.
In a statement, Brent Fields, the SEC secretary said,
The Commission temporarily suspended trading in the securities CXBTF and CETHF because of confusion amongst market participants regarding these instruments. The Commission is of the opinion that the public interest and the protection of investors require a suspension of trading in the securities of the above quoted company
Fields also pointed out that the products were confusing investors in how they presented themselves. It is hard to determine whether the products are ETFs, exchange-traded notes, or non-equity linked certificates. The suspension of trading will continue until September 20. The SEC also warned the people behind the two financial products that they may face stiff penalties if they do not exhibit strict compliance with SEC rules.
Products Give Access
Bitcoin Tracker One has been in operation for three years now but first entered the US market three months ago. Many people were pleased by this because it looked like it was paving the way for the first US Bitcoin ETF to hit the market in early 2019.
Ether Tracker One and Bitcoin Tracker One work similarly in that they allow investors to purchase cryptocurrencies with all of the risk being handled by the fund operators. Additionally, investors would be able to hold shares in the funds with their investment accounts. The tax advantages from these funds would benefit the investors.
However, the two funds did not make that big a splash. The two funds were structured as foreign debt instruments which makes it difficult for investors to access with their retail brokerage accounts. Combined with the weaker Bitcoin, the halt of trading for the two funds is not expected to cause problems for the wide Bitcoin market.