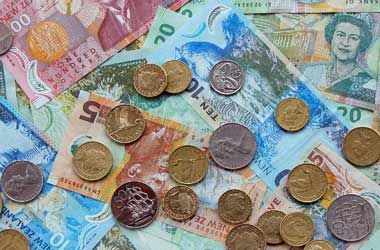 The kiwi dollar gained 0.09% to trade at 0.7185 on Friday morning, aided by risk on sentiment after fears of increasing inflationary pressure startled market participants earlier this week. Domestic 10-year rates hit 2-month high of 1.886%, while the US 10-year rates recorded 1.664%.
Yesterday, in the US session, Bureau of Labor Statistics revealed a decline in the first-time jobless claims to 473,000 in the week ended March 8, 2021, reflecting a fresh pre-pandemic low and lower than expectation of 490,000, indicating that the labor market's rebound is gaining momentum.
In the meanwhile, producer prices increased 0.6% more than anticipations of 0.3%, indicating that inflationary pressure is increasing in the US. Despite the increase, some Fed officials have consistently toned down inflations threats, stating that they are temporary.
With respect to New Zealand, the BusinessNZ Performance of Manufacturing Index dropped to 58.40 in April from a historical high in the earlier month. While this was 5.20 points lower from March, it was still the second-biggest result since July 2020, indicating a robust rebound in the manufacturing industry.
The BusinessNZ Performance of Manufacturing Index in New Zealand decreased to 58.40 in April, from a historical high of 63.60 in March. Even though the reading reflected a decline of 5.20 point from March level, it was still the second best figure since July 2020, reflecting a robust rebound in the manufacturing industry.
Production index inched lower to 64.50 in April, from 66.50 in March. Employment index edged lower to 52.70 in April, from 53.60 in March. Fresh orders index also declined to 60.90 in April, from 72.30 in March. Overall, the pace of growth declined.
The New Zealand food prices grew 0.7% y-o-y in April, from 0.3% in the earlier month. Fruits and vegetable prices increased by 6% in April, following a rise of 2.3% in March. However, cost of meat, poultry & fish decreased at a mild rate of negative 2.2%, compared with -3%. On the contrary, prices declined deepened to 1.3% for grocery food in April, from -1.1% in the earlier month. Non-alcoholic beverages posted a negative 3.4% growth, almost unchanged from earlier month. On m-o-m basis, aggregate food prices increased 1.1% in April.
New Zealand credit card spending surged 4% m-o-m to N$6.12 billion in April, following a 0.8% rise in the earlier month. While apparel industry recorded 8.3% growth in spending, fuel posted 5.1% increase. On y-o-y basis, credit card spending jumped 108.70% in April, compared with a 5.1% growth in March.
Furthermore, the ANZ Business Outlook index surged nine points to seven in May, from -2 in April, as per preliminary reading. It was the foremost positive reading in three months, as the economy aimed to expand quickly, against the backdrop of shortfalls in both labor and goods.
The economic activity forecast increased 10 points to 32.30. Likewise, employment intentions, exports investment, capacity utilization and profit anticipations all recorded gains in the range of 4 to 10 points.
During the same period, cost and inflationary pressures continued to rise and widen. Anticipated costs increased 4 points, with a net 80% of companies predicting higher costs in the months ahead. A net 58% of poll participants aim to boost their prices, a 2 point rise to a new record high, with the data being published from 1992. Inflationary forecasts increased to 2.20% from 2%.
The country's jobless rate declined to 4.7% in 1Q21, from 4.9% in the earlier quarter and surpassed consensus estimate calling for an unemployment rate of 4.9%. Specifically, the count of jobless people declined by 5,000 to 135,000 in first-quarter, while the count of employed people increased by 15,000 to 2,750K. The rate of employment rose 0.3% to 67.1%, while the labor force participation rate inched upwards to 70.4%, from 70.2%.