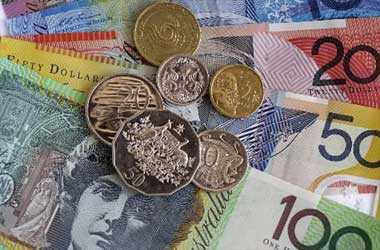 Lower than anticipated flash manufacturing PMI in February and less hawkish stance of the Fed turned the US dollar weak against the Aussie. The two and a half year high price of iron ore also aided the Aussie to gain strength. Ultimately, the AUD/USD pair touched a high of 0.7740 on Thursday last week. However, we believe that a correction would set in soon due to the reasons provided below.
Last Thursday, the Australian Bureau of Statistics reported a 2.1% q-o-q decline in the private capital expenditure, compared with a 3.3% decline in the quarter ended September. Analysts expected only a 0.4% decrease in the private capital expenditure during the recent quarter.
The leading indicator suggests that companies continue to decrease their investment levels, which is a warning sign for hiring, wage rise, and earning.
ABS-CBN News
After rising to a multi-year high, the price of iron ore fell 3.14% last week to close at $91.34. It is the largest decline since January 6th. To understand the significance of the fall, it would be better to look at the inventory levels in the Chinese ports. At the end of last week, the Chinese ports held as much as 127.55 million tons of iron ore, a level seen in 2004. Once the Chinese re-stocking ends, analysts believe that iron ore price would plunge.
On the other hand, the Greenback is expected to strengthen on expectations of Trump's tax reforms. The US President has stated recently that he will unveil his plan regarding tax reforms very soon. A decrease in tax rate coupled with incentives would encourage companies to repatriate billions of dollars stashed in countries outside the US. This would again create a demand for the US dollar. Thus, fundamentally, the facts discussed above indicate the possibility of a downtrend in the AUD/USD pair.
The AUD/USD pair has formed a double top at 0.7730. The stochastic oscillator is beginning to decline after reaching a reading of above 80. This indicates a decline in the momentum and a possible downtrend of the AUD/USD pair.
A Forex trader can contemplate on taking a short position in the AUD/USD pair near 0.7680 to benefit from the probable downtrend. To have a control over losses, a stop loss order can be placed above 0.7750. The short position can be wound down near 0.7580.
Betting on a low or below contract would enable a binary trader to gain from the forecasted decline. To increase the probability of success in the trade, the contract should remain valid for one week and the investment should be made when the currency pair trades near 0.7680.