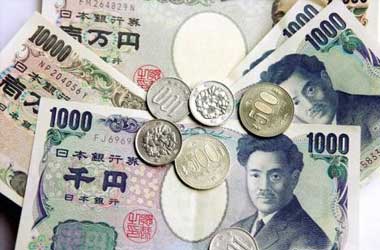 The Bank of Japan has announced additional policy easing measures, along with other parallel initiatives with top central banks across the globe in order to mitigate the effects of financial market sell off sparked by worries over coronavirus outbreak. The policy board chose to ease the monetary policy by initiating several processes including buying of government bonds and increasing the availability of the US dollars.
The bank also unveiled a distinct facility that offers corporate financing in easier terms, while deciding to proactively involve in buying of exchange-traded funds and Japan real estate investment trusts (REITs). Regarding the US dollar liquidity, the BoJ joined hands with the Bank of Canada, the European Central Bank, the Bank of England, the Swiss National Bank, and the Federal Reserve to slash the loan interest rate by 0.25% and committing to provide the US dollars on a weekly basis, with 84-day maturity, along with 1-week maturity contracts.
The BoJ board led by Haruhiko Kuroda, collectively made a decision to offer fresh loans at zero percent interest, with corporate debt as collateral. The board also made a decision to raise the higher limit for purchasing corporate debt and corporate bonds by ¥2 trillion in aggregate. The bank will carry out purchases until the end of September this year.
The board, through consensus, has chosen to buy ETFs and J-REITs (Real Estate Investment Trusts) such that their outstanding balance will rise to annual rates with higher limit of roughly ¥12 trillion and about ¥180 billion, respectively. The board also voted 7-2 in favor of maintaining interest rate at -0.1% on current accounts held by financial institutions with the central bank. Additionally, the board left its yield target for 10-year Japanese government bonds unchanged at roughly zero percent.
The BoJ has expedited the date of monetary policy meeting to March 16, from earlier planned March 18 and 19. The bank views that economic activity has been sluggish with rising uncertainties across the globe, primarily due to the negative effect of coronavirus. Furthermore, financial environment has turned out to be less favorable, the central bank pointed out.