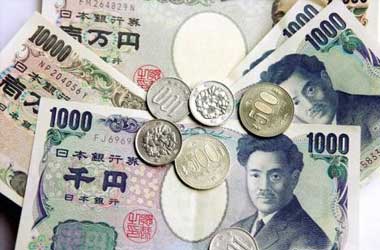 The Japanese yen is losing ground against the greenback after the release of a series of poor PMI (Composite, services) and household sepnding data from Japan. At the time of writing this article, the USD/JPY pair was trading at 106.45.
The au Jibun Bank Japan Composite PMI was downwardly amended to 25.8 in April, from the earlier flash estimate of 27.8, and from the final 36.20 recorded in the earlier month.
That was the sharpest contraction ever recorded in private sector business activity, as the crushing impact on economy due the outbreak of Covid-19 intensified.
The service sector contracted the most in the poll history due to decline in tourism, event terminations, and supply-chain interruption.
Furthermore, industrial activity shrank at the sharpest pace since April 2009, as companies stopped production in between a state of contingency.
There was a significant decline in the demand for Japanese goods and services, as orders from overseas fell due to initiatives taken to stop the spread of coronavirus in major export markets forced customers to terminate orders. Employment also decreased, with manufacturers announcing layoffs faster than their service sector confreres.
The au Jibun Bank Japan Services PMI declined to 21.5 in April, from the preliminary figure of 22.80 reported earlier this month, and final figure of 33.80 in March, reflecting a new historical low, amid public health initiatives to stop the spread of coronavirus disease.
Output declined at an unexpected rate which surpassed the drop recorded during 2008-09 financial crisis and after the tsunami in 2011. Fresh orders contracted at the quickest pace since information collection started in September 2007. Export demand fell at the fastest rate ever, exceeding last month's drop.
Additionally, job opportunities decreased as companies posted a strong increase in unused capacity. As far as price is concerned, expenses declined for the first time since October 2012, while selling fees fell at the quickest rate since June 2011. Ultimately, confidence dropped to the lowest level since 2008-09 financial crisis.
Household spending fell 6% y-o-y in March, following a 0.3% decrease in the earlier month and slightly better than economists' anticipations for a 6.7% decline. It was the sixth successive decrease, as clients trimmed buying sharply due to Covid-19 pandemic.
Spending fell sharply for clothing & footwear (-26.1% compared with -7.7% in February), culture & recreation (-20.6% against -4%) and education (-17.4% versus -5.6%). Even, food related expenses fell 2.4% after increasing 4.2%.
On the contrary, spending increased for housing (1.8% compared with 1.7%) and fuel, light & water costs (1% versus -6%), while medical care fees eased (down to 0.4% from 7.8%). On a monthly basis, household spending plummeted 4% after rising 0.8% in the earlier period, meeting anticipations of economists'.
Nominal cash earnings inched by 0.1% y-o-y in March, decreasing sharply from a downwardly amended 0.7% rise in the earlier month. Regular pay, which represents a major share of monthly wages, inched by 0.3%, after rising 0.5%. While overtime pay decreased 4.1% (compared -1.8% in February). Real wages contracted 0.3%, after recording a 0.2% rise in the earlier month.