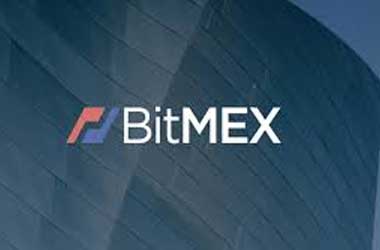 Initial coin offerings (ICOs) turned out to be a reliable way for start-up companies to raise funds in 2017. However, with the dip in prices for many cryptocurrencies, financial analysts expected the enthusiasm for ICOs to taper off in 2018. Bitcoin plunged from its high of $20,000 in December 2017 to around $6,600 in September 2018. Ethereum (ETH) also hasn't had the best of times in 2018 and has witnessed an 80 percent dip.
Thousands of ICOs that used ETH as their cryptocurrency of choice are currently in trouble because of the declining price. Conventional wisdom predicts that people will no longer be interested in taking a risk and investing in ICOs but things aren't as bad as one would expect.
In a recent report by BitMEX Research, 222 projects were tracked which revealed that over $5.5 billion was raised by these ICOs. BitMEX analysts paid close attention to how the decline of ETH's value affected the bottom line of these ICOs.
The report revealed that the projects actually cashed out as much money as when they initially raised their stakes. EOS raised $3.8 billion in ETH which it exchanged during its ICO which lasted a full year. Other projects raised a total of under $1.64 billion. For these projects, $1.56 billion in ETH was sold by investors.
Additionally, despite the prolonged decline of Ethereum prices, ICO startups still have $830 million worth of ETH. They would still be able to sell this amount of ETH and be able to get an additional $93 million from the unrealized net gains.
Secure ETH Foundation
In a statement, BitMEX Research said
Despite the 85% reduction in the Ethereum price from its peak, the projects have realized gains of US$727 million due to profits from Ethereum have they already sold, often selling before the recent price crash. The 3.8m Ethereum still on the balance sheets of these projects may not have that much of an impact on the Ethereum price, as its represents a reasonably small proportion of the 102 million supply of Ethereum.
This shows a solid enough foundation for them that they would survive a long-term bear market.
Diar is another research firm that has looked into Ethereum and their reports have disproven the idea that the selling of Ethereum gained during ICOs was not the reason behind the drop in ETH value. This is proven by the fact that 38 percent of the ETH gained from ICOs are still in their buyers' wallets. Only 62 percent was sold or moved. This is enough ETH to avoid threatening its cryptocurrency market value.
With the loss in ETH value, ICO-funded projects are already facing $311 million in total losses. However, experts speculate that these projects are feeling confident about ETH prospects so they are not panic selling.