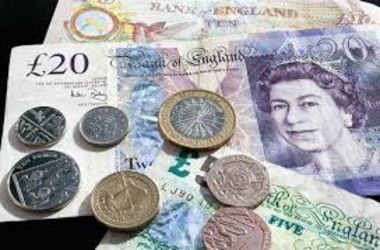 The Pound to Rand exchange rate experienced significant declines in the first half of the week; however, market analysts foresee a possible minor rebound from Wednesday onwards if inflation in South Africa continues to decline and the South African Reserve Bank (SARB) maintains its current cash rate.
During the early part of the week, the South African Rand outperformed many currencies in the G20 basket, leading to a drop in GBP/ZAR below a notable support level on Tuesday. The volatility of the Rand could potentially subside, allowing for a modest rebound if inflation in South Africa falls within the three-to-six percent target band.
Market consensus suggests that a further decrease in inflation for June is likely, which would enable the SARB to either pause or conclude its current interest rate cycle. Consequently, this might put an end to the recent rally of the Rand and potentially aid GBP/ZAR in recovering some of its recent losses.
Sebastian Steyne, an FX risk and hedging specialist at Sable International, highlights the possibility of further weakness if interest rates are not hiked, thus cautioning that the SARB might consider implementing a 25 basis-point hike.
Economists predict that South Africa's inflation rate will decrease from 6.3% to 5.6% on Tuesday, bringing it comfortably within the SARB's target range. Furthermore, the core inflation rate, excluding energy and food prices, is expected to fall from 5.2% to 5.1%.
Wednesday's data release precedes Thursday's interest rate decision by the SARB, widely anticipated to maintain the cash rate at 8.25%, which could further support the Rand while potentially weighing on GBP/ZAR, given the market's response to last month's inflation figures. The trajectory of GBP/ZAR is also influenced by the financial market's reaction to UK inflation data released on Wednesday. The Bank of England's (BoE) interest rate and its impact on UK price pressures play a significant role in the outcome.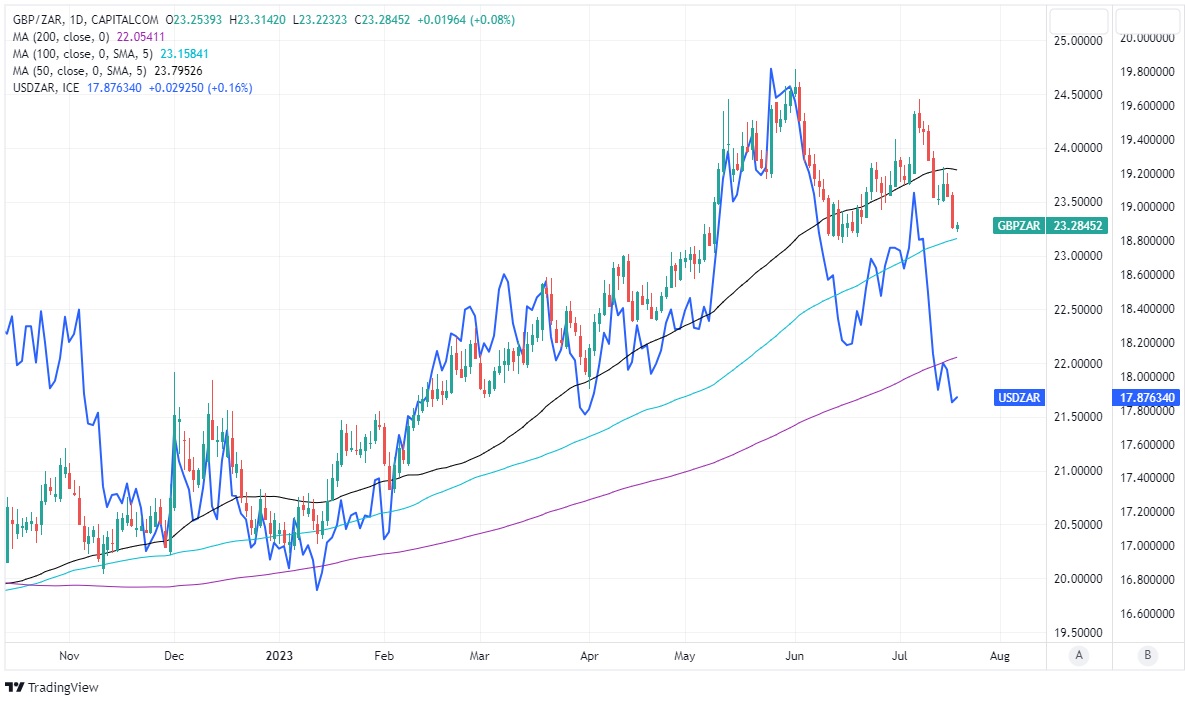 Brent Donnelly, CEO at Spectra Markets, notes that UK inflation has defied expectations and remained higher than anticipated, potentially influenced by the core inflation rate reaching a new high of 7.2% in May. This led to the financial market increasing implied expectations for the BoE Bank Rate. Interest rate derivative markets suggest a heightened risk of the Bank Rate rising from 5% in July to 6.25% by early next year since April. However, the Pound has struggled against the South African Rand over this period, as it contends with several currency fluctuations.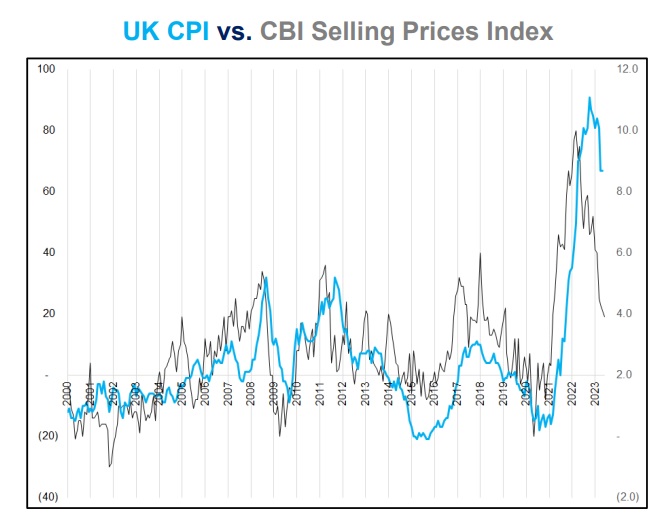 Market analysts attribute this situation to market pricing for the BoE Bank Rate and possible Dollar weakness, particularly after the U.S. inflation rate reportedly fell back to 3% in June. Annabel Bishop, chief economist at Investec, notes that stock markets have responded positively to better-than-expected U.S. inflation data, resulting in reduced risk aversion in global financial markets, and hopes for an end to the U.S. interest rate hike cycle.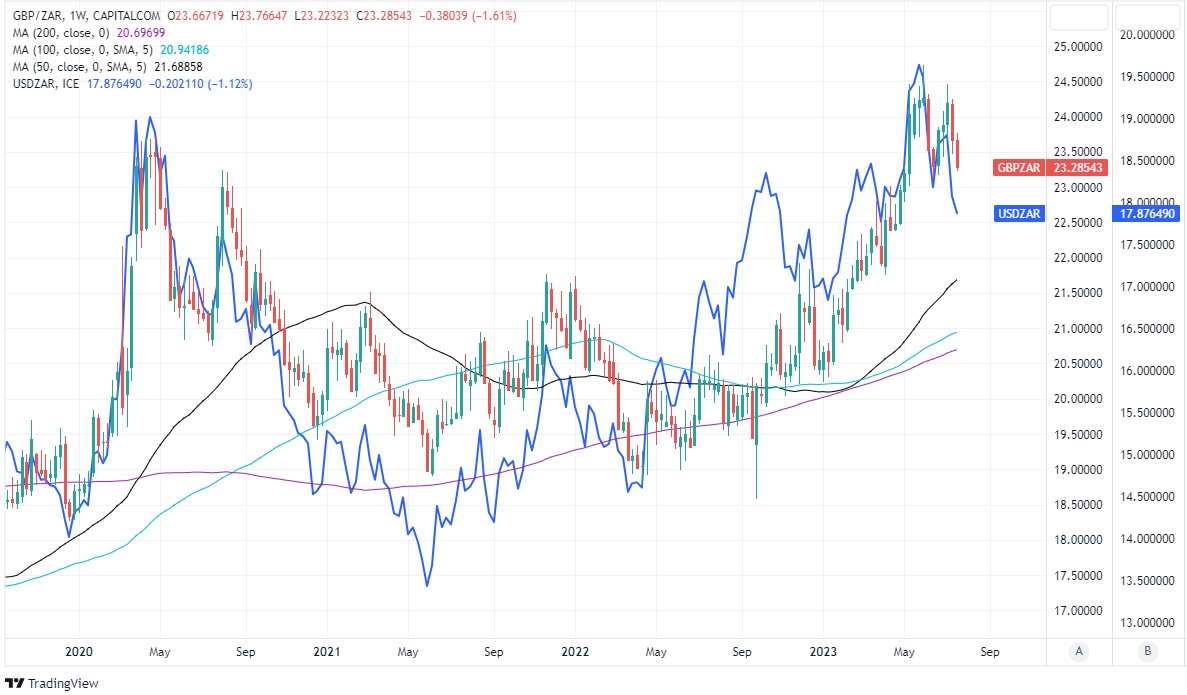 As the world's largest economy approaches its next interest rate meeting on 26th July, approximately a week after SA's MPC meeting, a stable U.S. interest rate outcome is expected to support the Rand and potentially lead to further strengthening. In conclusion, the South African Rand has displayed resilience amidst inflation data and interest rate speculations, while market observers predict the possibility of a minor rebound for the GBP/ZAR exchange rate.