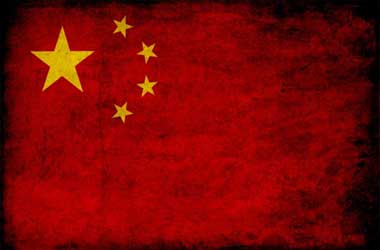 The People Bank of China (PBoC) increased the liquidity in Chinese banking system by CNY 50 billion through reverse repos carrying an interest rate of 2.2%.
The initiative is intended to make sure that overall liquidity stays at adequate level. Investors anticipate the central bank to maintain its policy easing strategy and keep supporting the economy with requisite credit.
In the first half of 2020, banks in China have approved a record high loan of CNY 12.09 trillion. Nevertheless, Guo Kai, deputy director of the monetary policy department of the People's Bank of China, stated that the central bank does not intend to announce additional stimulus measures.
Following the PBoC's initiative to increase liquidity and bolster China's economy, the Shanghai Composite rose 1.77% to close at 3443.29.
The sentiment also turned upbeat on reports that the fresh yuan loans in June increased to CNY 1.81 trillion, from CNY 1.48 trillion in May, bringing the aggregate bank lending in 1H20 to a record high level of CNY12.09 trillion.
The Kiwi dollar gained 0.14% to trade at 0.6576 against the US dollar on Monday as risk on sentiment was stronger in Asian trading session, in spite of a sharp increase in Covid-19 infected cases across the globe. The WHO (World Health Organization) affirmed the sharp rise, including 230,370 more cases in a day.
The US added 66,500 new cases in a day and remains at the top with 3,430,726 confirmed infections. Australia added 243 cases in Victoria, its second most populous state. Even new clusters came up in New South Wales. Nevertheless, the Aussie rose 0.44% to trade at 0.6977 against the greenback.
In Germany, wholesale prices fell 3.3% y-o-y in June, following a 4.3% decline in the earlier month. With a decrease of 23.4%, petroleum products led the drop in wholesale prices. Likewise residual materials posted a 13.3% decline. On the contrary, prices of food, tobacco and beverages rose 0.3%.
In Turkey, industrial production declined 19.9% y-o-y in May, following a downwardly amended 31.3% slump in April and better-than-anticipated decline of 22.5%, against the backdrop of a step-by-step easing of lockdown prohibitions from May. Output fell in all sectors.
While durable consumer goods reported a decrease of 33.4% y-o-y in May, compared with 48.5% in April, non-durable consumer goods posted a drop of 20.4% in May, an improvement from the 31.3% decline posted in the earlier month. On m-o-m basis, industrial production increased 17.4%, rebounding considerably from a downwardly amended 30.2% slump in the prior month.
Turkey also posted a current account deficit of $3.76 billion in May, following a $1.07 billion surplus in the corresponding month last year, primarily due to Covid-19 outbreak. Economists had anticipated a deficit of $4 billion.
The goods deficit widened acutely to $2.73 billion, from $0.34 billion, while the services account posted a $0.03 billion deficit compared with a $2.90 billion surplus. On the contrary, both the primary income ($0.92 million against $1.42 billion) and secondary income ($0.028 billion versus $0.064 billion) decreased.
The country's retail trade fell 16.7% y-o-y in May, following a downwardly amended record 19.2% decline in the earlier month, against the backdrop of Covid-19 pandemic. On a m-o-m basis, retail sales rose 3.8% in May, reversing from a record 21.2% slump in the previous month.