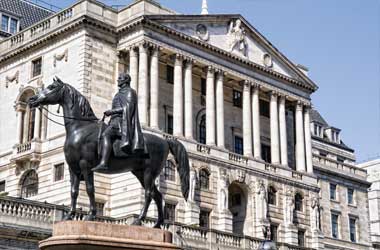 The UK's central bank, the Bank of England (BoE) is planning to take action on the interest rate front for the first time in seven years as a result of the economic volatility from the Brexit vote.
It is widely expected that the central bank will drop interest rates to 0.25 percent from the current 0.5 percent, the lowest so far that has been in effect since March 2009. The Bank will be meeting this week for the first time after the Brexit vote to discuss and announce policy decisions in the new environment.
In a statement, analysts at Daiwa Capital Markets an investment firm said
The case for action is strong, not least with growing evidence of a sharp slowdown in the U.K. economy, including the early indications from surveys released last week that business and consumer confidence has plummeted in the aftermath of the vote. Indeed, in our opinion, recession looks inevitable.
The referendum campaign had significantly concentrated on the economic impact of the vote to leave Europe, with the Remain camp issuing doomsday predictions of large scale economic damage and the Leave campaign focusing on the money saved from exiting the European Union. In the aftermath of the vote, BOE Governor Mark Carney expressed concerns over the stability of the UK economy. He has said that there was a marked deterioration in the outlook of the economy which might spill over to the global economy.
According to Philip Shaw, chief economist at Investec, an investment firm, there remains only the question of what and how much monetary policy easing will take place. Apart from slashing interest rates, the Bank has the additional option of restarting the quantitative easing program that has been put in hiatus since 2012.
The BOE's Financial Stability Committee has already taken steps to ease the pressure after the Brexit vote. It reduced the mandatory buffer for banks from 0.5 percent to 0 percent, which will free up to £150 billion in excess capital that banks can use to lend to businesses and consumers.
The referendum result has hit the pound hard, which resulted in the pound sterling dropping to a 31-year low against the dollar. Mohamed El-Erian, former Pimco executive and current chief economic adviser at Allianz has warned that the pound might even hit parity with the dollar. While the FTSE 250 index dropped 7 percent after the result, the FTSE 100 has done better than other European and domestic bourses due to being heavily weighted in favour of export-oriented sectors that have benefited from the weak sterling.