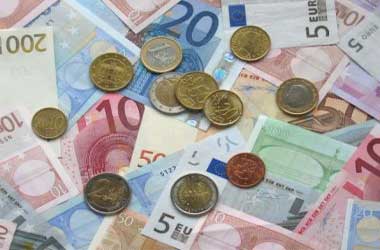 The euro dollar has gained ground against a slightly weaker greenback in the last 24 hours as analysts forecast the EUR/USD to make another attempt to test this year's high.
On January 5th, the spot market witnessed the EUR/USD hit a high of 1.2349. Notably, the pair reached 1.2150 soon after the US Federal Reserve finished its monetary policy update Wednesday.
The Fed brushed away rumors of slashing its asset buying program and stated that employment is yet to reach the level it wishes for. The Fed requires a series of robust employment data before looking at the option of reducing its support provided to the economy.
The US has lost more than 8 million jobs since the pandemic started. Currently, the US central bank is purchasing $120 billion worth bonds per month.
The focus in targeting a rise in employment is expected by the market participants to give rise to stable bond yields, which acts as a headwind to the US dollar.
Charles Porter, analyst at SGM Foreign Exchange Ltd., opined that the US dollar tracked yields lower, breaching via 1.21 against the euro dollar for the foremost time since February 2020.
A portion of Forex analysts state that the Eurodollar has more to go as the Fed policy update did not contain any surprises.
Adam Ma, a Forex analyst at Western Union, has pointed that the EUR/USD pair is gaining ground due to dollar's weakness. Notably, the EUR/USD pair had declined to $1.2058 before the Fed issued the policy meeting update, but bounced above $1.21 soon after the announcement was over. Ma forecasts a level of $1.2349 for the EUR/USD pair in the near-term.
Since the beginning of the year, the euro had been on a downtrend. But the situation started reversing by the end of March. Nevertheless, April witnessed the strengthening of the euro against the greenback.
Kit Juckes, a currency strategist at Société Générale, explained that a sustained uptrend has enabled the currency pair to hit a multi-week high of 1.2150. Juckes believes that further uptrend is dependent on Bund yields.
The analyst clarified that the Bund yield matters the most than the treasury-Bund yield difference. He expects the euro to strengthen further in case the Bund yield rises, mirroring an increase in optimism about the economy in the Europe.
He also stated that traders should have a watch on the crucial support level of 1.2050 for the EUR/USD pair. According to him, in case the level is not broken, the EUR/USD will trend higher.