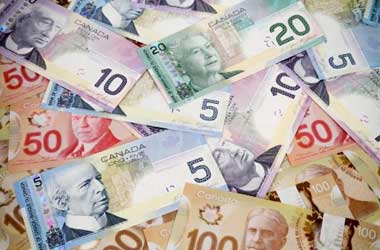 According to the Canada Mortgage and Housing Corporation (CMHC), housing starts decreased to 228,000 units in December, from 261,000 units in the earlier month and missed the 230,000 units anticipated by economists.
However, the housing starts trend increased slightly to 239,052 units in December, from 236,334 units in November. Housing starts trend is a measure reflecting six-month moving average of the monthly SAAR (seasonally adjusted annual rates) of housing starts.
According to Bob Dugan, chief economist of CMHC, "The national trend in housing starts increased in December 2020. Following pandemic-induced declines in early-2020, the trend in total housing starts has registered steady gains since May 2020. Despite the on-going pandemic, these gains leave the year-end 2020 SAAR of total starts above the 2019 annual total."
The standalone monthly SAAR of housing starts for all zones in Canada barring Kelowna CMA declined by 12.2% in December. The SAAR of urban starts declined 12.8% in December. Multiple urban stars fell by 15.1% while single-detached urban starts decreased 5.5%. Rural starts were assessed at a seasonally adjusted yearly rate of 22,373 units.
According to Statistics Canada, overseas investors bought C$11.80 billion worth Canadian securities in November, primarily in the form of federal government debt securities. In the earlier month, overseas investors acquired C$6.93 billion worth securities.
The reported figure was higher than the C$5.05 billion worth securities purchases anticipated by economists. Canadian investors bought overseas securities worth C$7.60 billion in the same period, primarily in the form of US stocks.
As an outcome, after two consecutive months of net outflow, global transactions in securities caused a net inflow of C$4.20 billion in the Canadian economy in November. Both debt and equity securities were added to their holdings during the period.
However, overseas purchases of federal government securities hit their highest level in six months. During November, non-resident investors bought $5.90 billion of money market assets and $4.30 billion worth bonds of federal government.
Non-resident investors slashed their holdings of corporate debt securities by $6.0 billion in November, the biggest divestment since July.
Overseas investment in Canadian shares totaled to $4.50 billion in November, the biggest investment since February 2019. The purchase primarily involved banking sector related share purchases from the secondary market. In November, Canadian stock prices increased 11.1%, the biggest month rise since May 2009.
Investors in Canada boosted their holdings of overseas securities by $7.60 billion in November. Holdings of overseas securities increased for eighth month in a row, as investors bought $7.10 billion worth securities.
Canadian investment in overseas debt securities declined considerably to $475 million in November, from $6.40 billion in the prior month. The decrease was led by sluggishness in investment in non-US overseas government bonds and a $1.10 billion divestment in the US government bonds. In November, the US long-term interest rates hit its highest level since March.