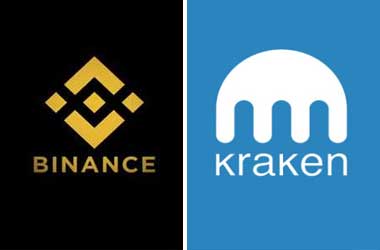 Barbara Underwood, the New York State Attorney General has contacted the New York Department of Financial Services and pointed out a potential violation of the state's virtual currency regulations. Underwood claims that cryptocurrency exchanges Kraken, Binance and Gate.io are possibly operating in the state without authorization and not following regulated virtual currency laws.
The Attorney General had earlier sent out a letter to 13 crypto exchanges, even those who are not operating in the New York State area to join the Virtual Markets Integrity Initiative. The letter was accompanied by a 34-point questionnaire that asked about the basic operating procedures of each exchange to help open them up to further transparency.
The recipients of the letter were GDAX, bitFlyer USA, Gemini, Bitfinex, Kraken, Bitstamp USA, Bittrex, Binance, Poloniex, Gate.io, Tidex, Huobi.Pro and itBit Trust Company. A majority of the exchanges were quite happy to answer and participate, however, four of the exchanges mentioned declined to participate. The four exchanges who refrained from complying included Binance, Kraken, Gate.io, and Huobi.Pro.
This would not normally be a problem and could be overlooked but the CEO of Kraken, Jeff Powell, sent an incendiary reply to the questionnaire and request. He stated that the Attorney General was disrespectful and was acting entitled and ended the letter with the statement that in retrospect it was a good idea that Kraken decided to move out of New York three years ago.
The response triggered alarm bells and the Attorney General's office investigated those who declined to participate in the Initiative. The result is that the office has highlighted that Kraken, Binance, and Gate.io were possibly violating the state's virtual currency laws and needed to be thoroughly investigated.
Report Outlines All Concerns
All of this is outlined in the Virtual Markets Integrity Report that the Attorney General recently released.
In a statement, the Attorney General's office wrote
The OAG could not review the practices and procedures of non-participating platforms (Binance, Gate.io, Huobi, and Kraken) concerning manipulative or abusive trading. However, the Kraken platform's public response is alarming. In announcing the company's decision not to participate in the Initiative, Kraken declared that market manipulation "doesn't matter to most crypto traders," even while admitting that "scams are rampant" in the industry.
There were also a warning issued pointing out that customers should be wary of trading on the four exchanges who did not join the Initiative because they allegedly accepted money to list some market assets.