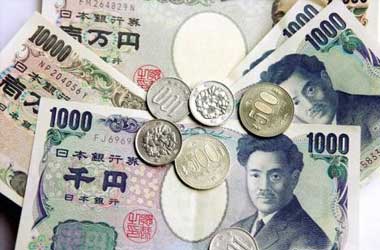 The Japanese yen strengthened against the greenback to hit a one-and-a-half-month high of 103.65 yesterday, aided by overall US dollar sell off as the US FDA issued emergency use license for Pfizer-BioNTech Covid-19 vaccine.
Even the industrial production data from Japan was better-than-anticipated. In the meanwhile, Japanese Prime MinisterYoshihide Suga terminated the travel allowance scheme "Go To" to limit the spread of Covid-19 infections.
The government also stated that it would offer $11,500 per month as assistance for firms in hospitality sector. The money is expected to assist owners of hospitality business in fulfilling truncated trading hours.
Furthermore, additional payment of $50 per hour will be made to doctors and nurses who take care of critical Covid-19 patients.
With respect to economic data, business sentiment, reflected by Tankan Manufacturing Index, improved to -10 in 4Q20, the highest figure since June quarter. In third-quarter, Tankan Manufacturing Index reading stood at -27. Economists had anticipated reading of -16 for the reported period. Similarly, Tankan non-manufacturing index imported to -5, from -12, and exceeded Consensus estimates of -7.
Interestingly, METI upwardly revised the industrial production growth at 4% m-o-m in October, against 3.8% reported in the initial estimates. The reading signals fifth consecutive month of growth. Furthermore, it is the best pace of growth recorded in the last three months. In the earlier month, industrial production increased at 3.9%.
Business centered machinery posted growth of 18% in October, following a contraction of 6.9% in September. However, motor vehicles growth eased to 6.8%, from 11.4% in the earlier month. Electrical machinery and electronics equipment pertaining to information and communication recorded increase of 8.8% in October, following a rise of 5% in the prior month. On yearly basis, industrial production declined 3% in October, following an amended 9.8% plunge in September.
Notably, economic data reported today from China, which is Japan's major trade partner, was much stronger than anticipated. China reported 7% y-o-y increase in industrial production in November, reflecting the highest level since March 2019. In October, industrial production expanded 6.9% on y-o-y basis. The reported figure was in line with market estimates as economic activity continued to rebound from the jolt caused by Covid-19 pandemic.
Manufacturing sector posted growth of 7.7% in November, compared with 7.5% increase in the earlier month. Mining and utilities sector recorded 2% and 5.4% growth. With respect to top industries, production rose by 9.2% for chemicals, 9.3% for communication, 18% for machinery and 10.2% for general equipment. Industrial production grew 2.3% for the initial eleven months of 2020.
The country's retail trade increased 5% y-o-y in November, following a 4.3% growth in the earlier month and two notches below the 5.2% rise anticipated by economists. The reported figure indicates the quickest growth in retail trade since December 2019 as consumption continued to rebound from the Covid-19 upheaval.
While automobiles recorded sales growth of 11%, garments posted sales rise of 4.6%. Personal care increased 8.1% on y-o-y basis. Cosmetics reported rise of 32.3%. On the contrary, sales declined 2.2% for furniture. Between January and November, retail trade plummeted 4.8%. The upbeat data is expected to keep the yen range bound with slight bullish bias against its peers.