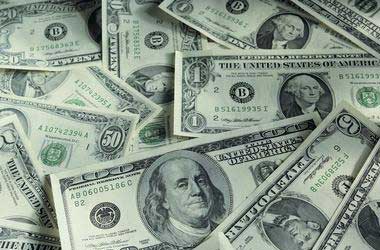 The US dollar index declined slightly to about 94.20 Monday, but stayed near two-month high of 94.64 in the earlier session as data published by the Federal Reserve Bank of Dallas reported 2-Year High Texas Manufacturing Index data.
Investors continue to monitor worldwide Covid-19 infection data, while assessing the likelihood of further lockdowns and waiting for additional economic data and political news in the US.
Nevertheless, expectations of another stimulus package enhanced risk appetite after Nancy Pelosi, The House Speaker, stated that discussions with Republicans on a minor stimulus package of roughly $2.40 trillion are under way.
Traders will also have an eye on the initial debate between Joe Biden and Donald Trump.
The Federal Reserve Bank of Dallas stated that general business activity index for manufacturing in Texas rose 5.60 points m-o-m to 13.6 in September, reflecting the highest reading since November 2018, as economic activity continues to rebound from the Covid-19 jolt.
The production index, an important indicator of state manufacturing environment, rose 9.2 points to 22.3, mirroring the highest figure since 2018.
While fresh orders increased 4.90 points to 14.70, growth rate of orders increased 1.4 points to 13.20. Likewise, capacity utilization surged 6.60 points to 17.50. However, shipments index fell 1.80 points to 21.50. Labor market indicators hinted robust employment growth and a sustained rise in workweek hours.
As per data released Friday, fresh orders for manufactured durable goods increased 0.4% m-o-m in August, far below an upwardly amended 11.7% increase in July and slightly below the market forecasts for 1.5% rise. In spite of the decline, it was the fourth consecutive month of increase in orders as the economy rebounds from big slumps in March and April due to Covid-19 pandemic.
Transportation recorded growth of 0.5% and machinery posted growth of 1.5%. Likewise, electronics registered growth of 1.2%. However, electrical equipment and appliances, and motor vehicles posted negative growth of 1.5% and 21.7%, respectively.
Excluding transportation, fresh order rose 0.4% and barring defense, fresh orders increased 0.7%. Orders for non-defense capital goods, barring aircraft, a carefully monitored bellwether for capital outlays, increased 1.8%, down from 2.5% in July, but greater than forecasts of 0.5%.
Despite the sluggishness in durable goods orders, home sales continue at a brisk pace in the US. Sales of new single-family homes surged 4.8% m-o-m to an annual rate of 1,011,000 units in August, crushing analysts call for a decline to 895,000 units.
It is the highest reported figure since September 2006 as housing market continues to rebound from the Covid-19 hit, aided by historically low interest rates and rising demand for new homes as people move shift away from big cities.
The average sales price declined to $369,000, from $392,700 in the similar period last year. The number of new houses available for sale declined 3.1% to 282,000.