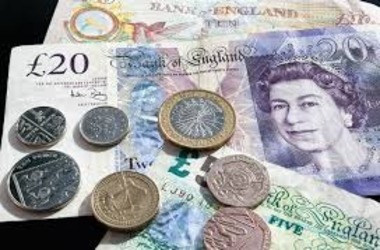 The pound hit 1.2560 against the dollar Wednesday, before drifting lower to reach 1.2530 as Chancellor Rishi Sunak gave additional budget statement.
Sunak affirmed that the furlough program will exist until October and the government would reward employers for bringing back each employee on furlough to work. In order to avail the bonus, an employer must retain the employee until January.
Additionally, Treasury intends to expend £2 billion on fresh eco-friendly homes grant and £1 billion in financing to improve power conservation ability of public offices.
Sunak also announced initiatives such as stamp duty holiday, temporary reduction of VAT on hotel and tourism sector and a price cut of up to £10 per person for dining out in August.
Following the fresh stimulus measures announced by Sunak to support jobs and economic activity, the FTSE 100 drifted lower to 6,170. The country has been badly hit by coronavirus infections, increasing the possibility of fresh lockdowns that would affect an economic rebound.
In the meantime, during an unofficial discussion with German Chancellor Merkel, Prime Minister Boris Johnson has cautioned that the UK is prepared to leave without a trade agreement in place if the EU is not willing to be flexible.
The economic uncertainty continues to benefit gold, which crossed $1,800 per ounce for the first time since November 2011. Investors are worried about the possibility of further lockdowns that may be enforced following a jump in the number of Covid-19 cases throughout the world.
The yellow metal has gained nearly 18% in 2020 and is on course to reach the historical high level of $1,920 recorded in September 2011 as traders run for cover against the increasing probability of a grave recession.
Furthermore, loose monetary and fiscal policies, backed by never seen stimulus measures by top central banks to negate the impact of virus may propel inflation, further boosting the demand for gold.
Interestingly, Brazil's retail trade surged 13.9% m-o-m in May 2020, following a 16.3% decline in the earlier month and surpassing market expectations for a 6% increase. It was the biggest increase in retail trade since the series began to be published.
The rebound was mainly due to easing of restrictions imposed due to Covid-19 outbreak. While sales of fabrics, clothing & footwear rose 100.6%, furniture & household appliances posted 47.5% growth.
However, books, newspapers, stationery & magazines recorded a 43.4% decline in sales. On y-o-y basis, retail trade fell 7.2%, after shrinking by 17.1% in the earlier month.
Brent crude inched higher to trade at roughly $43 per barrel, marked by volatile trading activity. In the past three trading sessions crude price remained almost stable.
Record production cuts by OPEC+ and Russia, in addition to signals of economic rebound due to easing of lockdown restrictions had enabled crude to rise from sub-zero level to over $40 in a matter of two months.
However, worries are not yet over as recent API data reflected an increase in crude inventories by 2 million barrels last week.